A Piece Of Paradise
Location Details: Gatlinburg
Starting at: $151
Bedrooms: 3 Bathrooms: 3 Half Bathrooms: 0 Sleeps: 6
https://img.bookonthebrightside.com/auntiebelhams/large/24812.jpg
https://img.bookonthebrightside.com/auntiebelhams/large/23113.jpg
https://img.bookonthebrightside.com/auntiebelhams/large/23115.jpg
https://img.bookonthebrightside.com/auntiebelhams/large/23099.jpg
https://img.bookonthebrightside.com/auntiebelhams/large/23101.jpg
https://img.bookonthebrightside.com/auntiebelhams/large/23103.jpg
https://img.bookonthebrightside.com/auntiebelhams/large/23105.jpg
https://img.bookonthebrightside.com/auntiebelhams/large/23106.jpg
https://img.bookonthebrightside.com/auntiebelhams/large/23116.jpg
https://img.bookonthebrightside.com/auntiebelhams/large/23118.jpg
https://img.bookonthebrightside.com/auntiebelhams/large/23092.jpg
https://img.bookonthebrightside.com/auntiebelhams/large/23102.jpg
https://img.bookonthebrightside.com/auntiebelhams/large/23104.jpg
https://img.bookonthebrightside.com/auntiebelhams/large/23095.jpg
https://img.bookonthebrightside.com/auntiebelhams/large/23097.jpg
https://img.bookonthebrightside.com/auntiebelhams/large/23094.jpg
https://img.bookonthebrightside.com/auntiebelhams/large/23093.jpg
https://img.bookonthebrightside.com/auntiebelhams/large/23100.jpg
https://img.bookonthebrightside.com/auntiebelhams/large/23098.jpg
https://img.bookonthebrightside.com/auntiebelhams/large/23091.jpg
https://img.bookonthebrightside.com/auntiebelhams/large/2765.jpg
https://img.bookonthebrightside.com/auntiebelhams/large/17626.jpg
https://img.bookonthebrightside.com/auntiebelhams/large/19345.jpg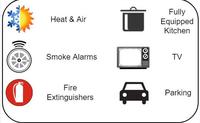 https://img.bookonthebrightside.com/auntiebelhams/large/12044.jpg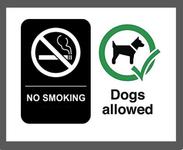 https://img.bookonthebrightside.com/auntiebelhams/large/16451.jpg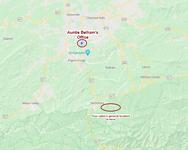 https://img.bookonthebrightside.com/auntiebelhams/large/14232.jpg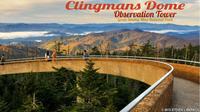 A Piece Of Paradise
Location Details: Gatlinburg
Starting at: $151
Bedrooms: 3 Bathrooms: 3 Half Bathrooms: 0 Sleeps: 6
It doesn't get more classical Gatlinburg than this piece of paradise! A Piece of Paradise is a comfortable chalet, with a peak of Mt LeConte through the trees! This cozy loved home has 3 levels with a bedroom and bath on each level - perfect for 3 couples. There is a game room with foosball and darts, so perfect for kids of ALL ages!

When you walk through the front door, you enter the fully stocked kitchen. Make your meals at the cabin using the kitchen or the charcoal grill. Walk into the chalet's living room, with a TV, two couches, a gas fireplace, and glass doors that lead to the deck with plenty of rocking chairs! Also on the main level is a full bathroom, a laundry room, and a bedroom with king sized bed.

Heads upstairs to a bedroom with a queen-sized bed and another full bathroom. When you go into the lowest level, you'll walk into the game room, which is the best hang out spot! There's a bedroom with king sized bed on this level, as well as another full bathroom. There's yet another deck, this one with a hot tub! Hang out on either of the two decks for that fresh mountain air! And keep your eyes peeled- this is a popular spot for our beautiful black bears!

NEW to the cabin is an Amazon Firestick on the living room tv so that you can stream all your favorite tv shows and movies!

Y'all please reach out to us for anything and rest easy knowing you're booking a cabin with the most caring cabin rental company in the Smokies :) We have an awesome team of locals ready to help! We are open 9am - 8pm Monday-Saturday and 9am-6pm on Sundays for YOU. Enjoy the benefits of our full-service hospitality program when you book a cabin with Auntie Belham's Cabin Rentals!

We welcome your dogs, but please see pet restrictions and be sure to register your pet when placing your reservation.
ABSOLUTELY NO SMOKING allowed inside this cabin. Steep and winding mountain roads to cabin.

PROVIDED AT YOUR CABIN
● 1 roll of toilet paper per restroom
● 1 roll of paper towels per kitchen area
● 1 small bar of soap per bathroom sink
● 4 towels and 2 wash clothes per F/Q/K bed
● 2 towels and 1 wash cloth per twin bed
● 1 kitchen set: 1 hand towel, 1 washcloth, starter kit of dish detergent
NOTE: If staying 3+ days, you may need more of these items and are responsible for providing extras. If
you want fresh towels/sheets, please bag up your used linens and bring them to our office for a linen
exchange.

NOT PROVIDED AT YOUR CABIN
● Coffee or coffee filters
● Extra trash bags
● Salt or pepper
● Shampoo/Conditioner/Lotion
● Firewood for wood burning fireplace
● Charcoal for grills
● Daily maid service
● Laundry Detergent
● Hair dryer
CHECK AVAILABILITY
To book online use the calendar below to select your check in and check out dates. You can also call us toll free 9:00am to 9:00pm 7 days a week at
865-436-6618
and one of our vacation specialist will assist you in finding that perfect cabin for your next vacation.
What people are saying about this property
-How is the drive to this cabin?
The drive to this cabin is easy and only steep in one small area of the drive. 4 wheel drive is not necessary unless there is winter weather such as snow and/or ice.
-How close to Pigeon Forge and Gatlinburg is this home?
This home is less than 2 miles from the parkway of Gatlinburg and 7 miles from the parkway of Gatlinburg.
-How many vehicles will fit in the driveway?
We recommend 2 vehicles max for this driveway.
-Do I need to bring extra toilet paper, trash bags, paper towels, soap, etc?
YES… We provide 1 roll of toilet paper per restroom, one trash bag per trash can, 1 roll of paper towels in the kitchen, 1 small bar of soap per sink. You are responsible for bringing your own extras. We also provide 4 towels and 2 wash clothes per F/Q/K bed, 2 towels and 1 wash cloth per twin bed, and 1 kitchen set (1 hand towel, 1 washcloth, starter kit of dish detergent).  We do not provide shampoo, conditioner, lotions, laundry detergent, coffee or coffee filters, salt and pepper, charcoal for grills, daily maid service or flashlights/candles/matches (too often these items were taken home by guests so we stopped providing them).
-Can I use the fireplace year round?
No. Local fire codes restrict the use of fireplaces April through August and we take this very seriously.
-Is this cabin dog friendly?
Yes… We charge $75 per dog, up to 2 dogs. No more than 2 dogs are permitted. The dog(s) must not be left alone in the cabin unless they are in a crate. We charge accordingly for damage done by dogs such as scratches and chew marks, and for extra cleaning due to shedding in beds, soiled carpet/rugs and fecal matter left behind. Do not let your dog(s) sleep in beds or relieve itself inside the cabin.
-Is there another cabin nearby, in case more family wants to join? 
Yes, please check out Mountain Paradise.
-Will I encounter wildlife?
Possibly. Black bears are attracted to food and are very curious and destructive, so DO NOT leave food in your vehicles or unaccompanied food on decks and porches and grills. If your cabin does not have a bear proof trash can, please call us for trash pick up.
And remember, you are surrounded by flourishing nature and a national wildlife reserve, so it's not unusual for bugs to get into your cabin. We do a very good job of spotting and cleaning bugs before your arrival, but we cannot guarantee they won't return, just as you can't prevent 100% of bugs from entering your own home. Please be respectful of the fact that we don't have total control over nature.
-Will the hot tub be clean for my arrival?
Absolutely. In fact the water may still need time to heat up on the day of your arrival. Just keep the cover on the hot tub and turn on the jets, as this will heat the hot tub quicker. To keep your hot tub clean for the length of your stay, keep the cover on the hot tub when not using it and rinse off your skin in the shower before entering the hot tub. Unwashed skin will dirty a hot tub quickly, and we only drain & clean the hot tubs after check-out. If there is sediment in your hot tub upon check-in, it is because your cabin's water comes from a well.
Login
Please login to your account.
Vacay Stay Guarantee
The VSG gives your reservation a cancellation policy. Without the VSG you will have a zero cancellation policy and zero reschedule policy. Should you have to cancel your reservation at any point, for any reason, you will lose what you've paid up to that point. No exceptions, since the cancellation policy is offered at booking. By not purchasing the VSG, you will accept that you forfeit all monies paid if you have to cancel your reservation.
The Vacay Stay Guarantee allows for:
A 15 day cancellation policy for 1-3 bedroom properties.
A 60 day cancellation policy on 4+ bedroom properties.
For cancellations made outside of the 60 or 15 days, Auntie Belham's refunds the entire amount of your payments made minus the cost of the VSG (which is only 7% of the total stay + taxes).
For cancellations made inside of 60 or 15 day time frame, when the cancellation policy has expired, you will be allowed to reschedule your stay in that same property within 6 months, but no monies will be refunded. After the 6 months all monies are forfeited.
Without the Vacay Stay Guarantee, absolutely no refunds.
Absolutely no refunds for early departures for any reason including but not limited to: weather, road conditions or family emergencies. We are not responsible for such occurrences and will therefore not refund money because of them.
Damage Insurance page not found
Triphedge Insurance page not found
Write A Review