The 5 Most Important Questions Any Vacationer Can Ask About Their Gatlinburg Cabin Rental
August 29, 2014
At Auntie Belham's Cabin Rentals, we understand how important it is to find a Gatlinburg cabin rental that can accommodate all of your family's needs. This is your time to relax and spend time with the ones you love, and you want that time to be as perfect as possible.
To help achieve this goal, we have decided to put together a few of the most important questions vacationers should ask when looking for their ideal Gatlinburg cabin rental. Hopefully, these questions will help guide you to find the best rental that fits your group.
1. Where is the Gatlinburg cabin located?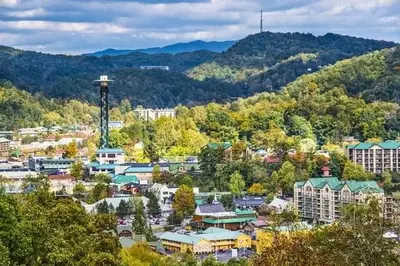 Believe it or not, the location of your Gatlinburg cabin rental is pretty important in terms of how you well you will enjoy your Smoky Mountain vacation. If you want the quiet cabin in the woods feel, then you won't want a cabin that is located really close to other rentals, and that is just a few hundred feet from the busy Parkway. However, if you want something that is in the middle of all the excitement because you plan on experience as much as possible, you probably don't want to stay in a Gatlinburg cabin that is a bit of a drive from all the things to do in the Smoky Mountains.
For a better feel of where all of our cabins are located, be sure to check out our Gatlinburg cabin rental map.
2. Which amenities are included with the Gatlinburg cabin rental?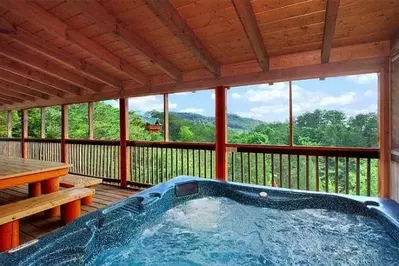 The benefit of staying in a Gatlinburg cabin rental extends further than just being one central location where you and your family or group can stay together. There are also tons of different amenities and luxuries to choose from that can help narrow your search.
A few of the most popular amenities that guests look for include:
– Outdoor hot tubs
– Fireplaces
– Outdoor grills
– In-cabin jacuzzi tubs
– Laundry room
– Pool table
– Fully-equipped kitchen
Here are a few useful links to narrow your search for the perfect Gatlinburg cabin rental based on amenities:
– Gatlinburg cabins with movie theater rooms
– Pet-friendly Gatlinburg cabin rentals
– Large group Gatlinburg cabin rentals
3. What kind of view does the Gatlinburg cabin have?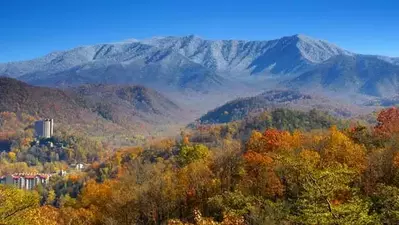 Similar to the importance of figuring out where exactly your cabin is located, determining what view your Gatlinburg cabin offers is very important. Are you looking for a rental that overlooks the scenic Smoky Mountains, or do you want a cabin where you can see the twinkling lights of downtown Gatlinburg below?
Deciding what kind of scenery you want to look at while you are vacationing in the Smoky Mountains can really help narrow your Gatlinburg cabin search.
4. What do you need to have to rent a Gatlinburg cabin?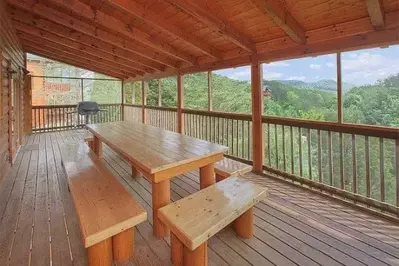 Every company has a different policy and procedure when it comes to renting one of their Pigeon Forge and Gatlinburg cabin rentals. At Auntie Belham's Cabin Rentals, we try to be as straight forward as possible in what we require from guests to make their reservation.
What we require to make a reservation:
– Two-night minimum (October, holidays and special events may require a 3 or 4 night minimum)
– 50% of total rental plus the cost of Travel insurance (if purchased)
Be sure to check our our Gatlinburg Cabin Rental Policy page for more information.
5. Are there any specials or Gatlinburg cabin discounts?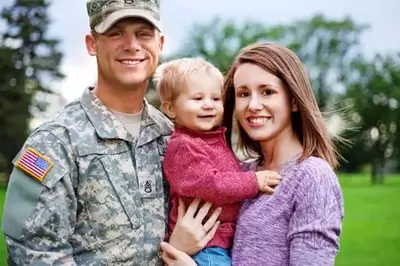 After you have found the perfect rental that has everything you and your family will need for a memorable Smoky Mountain vacation, it is time to begin figuring out ways that you can save money. At Auntie Belham's Cabin Rentals, we offer several unique ways that guests can save money on our Gatlinburg cabin rentals.
–Seasonal Cabin Specials
Every season we try to offer guests exclusive Gatlinburg cabin discounts that can help guests save a little money while they are visiting the area. These specials range from a discounted rate off of your entire stay up to a free night, depending on which cabin you decide to stay in and how long you want your Smoky Mountain vacation to last. We also offer special discounts to military service men and women, AAA members and senior citizens.
To find out which specials or discounts we are currently running, please be sure to check out our Gatlinburg Cabin Specials page on our website.
–Smoky Mountain Adventure Pass
At Auntie Belham's Cabin Rentals, we are proud to be an ASI participating property because that means that we are able to offer our guests free and discounted tickets to several popular attractions in Pigeon Forge and Gatlinburg.
The way it works is that with every paid night of stay, guests to our Gatlinburg cabin rentals will receive one free ticket or discount to over a dozen popular things to do in the Smoky Mountains. Current attractions included on our Smoky Mountain Adventure Pass are:
Adventure Park Zip Lines in Sevierville
Legacy Mountain Zip Lines in Pigeon Forge
Big Creek Expeditions
Lazerport Fun Center
Lumberjack Feud & Dinner Show in Pigeon Forge
Mad Dog's Creamery
Ripley's Aquarium in Gatlinburg
Titanic Museum Attraction in Pigeon Forge
Wonderworks Museum in Pigeon Forge
Click here to learn more about Auntie Belham's Smoky Mountain Adventure Pass.
Do you have any other questions about one of our Pigeon Forge or Gatlinburg cabin rentals that you would like to have answered? Feel free to give us a call at (877) 369-9694. One of our friendly vacation specialists will be more than happy to assist you and your family in planning the perfect Smoky Mountain vacation.