6 Things to Love About Our Romantic 1 Bedroom Cabins in Pigeon Forge
January 10, 2023
Have you been thinking about bringing your loved one to the Smoky Mountains? There's no better time than the present, and you two won't want to stay anywhere else other than a cozy cabin in the woods! Not sure about a cabin rental just for the two of you? You'll change your mind when you see these 6 things you will love about our romantic 1 bedroom cabins in Pigeon Forge:
1. They are private.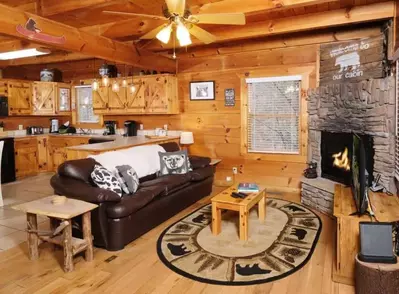 If you stay at a hotel or a condo, you'll have neighbors on the other side of the walls. In a cabin, you won't have to worry about that! If you have any neighbors, they will be a whole other cabin away! The privacy in a cabin for two is ideal, because you can just be yourselves and not have to consider other people!
2. It's the perfect place for a romantic getaway.
A little cabin that's decorated to the max is the perfect place to stay for a romantic getaway. Waking up every morning to have breakfast together before you head out on your next adventure is what you should be dreaming of. Not waking up to a plain hotel room! Life's too short to not romanticize where you stay on vacation!
3. They are cozy.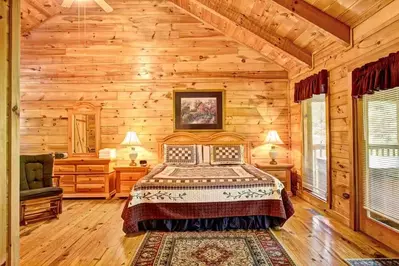 4. You'll get access to free attraction tickets.
Something you will definitely love about choosing to stay in a Pigeon Forge 1 bedroom cabin is access to free attraction tickets! As a thank you to all of our guests that rent one of our cabins, we provide them with a Free Adventure Pass. It is full of free attraction tickets so you can explore the area and have a ton of fun without spending a ton of money!
5. They have all the amenities you want.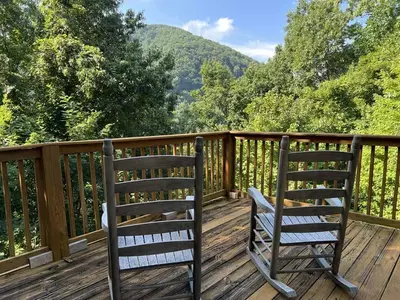 Every guest is looking for perks that make their stay even better. All of our romantic 1 bedroom cabins in Pigeon Forge have the amenities you're looking for. You can save money by making meals in the fully equipped kitchen, and then spend the evening relaxing in the hot tub. You can curl up by the fireplace, or spend time on the porch listening to the sounds of the mountains. You may even choose a cabin that has an incredible view or that's pet friendly so your furry family member can tag along. No matter what amenities you want, we have a cabin that has them!
6. The locations are fantastic.
We know you have a lot planned for your romantic getaway to the Smokies. You want to explore the national park, walk around downtown Gatlinburg, and visit Pigeon Forge. That's why our cabins are close to all of these areas! You won't have to travel far to get to where you want to go, but you'll still feel far away from it all!
These are just some of the things you'll love about staying in one of our cabin rentals. Are you ready to sweep your loved one of their feet for a mountain vacation? Look through our romantic 1 bedroom cabins in Pigeon Forge now!