Top 4 Reasons to Count on Auntie Belham's for the Best Cabin Rentals in the Smoky Mountains
September 3, 2018
When it comes to professional experience and customer service, Auntie Belham's Cabin Rentals is second to none! It is no wonder why so many guests have chosen to stay at our cabins year after year for their annual vacation to the Great Smoky Mountains! Here are the top 4 reasons why you can count on Auntie Belham's for the best cabin rentals in the Smoky Mountains:
1. Years of Professional Experience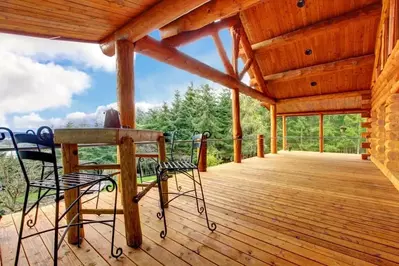 Auntie Belham's Cabin Rentals has more than 23 years of experience of helping guests find their perfect vacation rental in the Smoky Mountains! Whether you want a cabin in Pigeon Forge that is close to Dollywood or a cabin in Gatlinburg close to Ripley's Aquarium of the Smokies , we can help you find just what you need! We have cabins ranging from 1 bedroom for a romantic getaway to 9 bedroom cabins for large groups and family reunions. Find out firsthand why we have such an excellent reputation for cabin rentals in the Smokies!
2. Excellent Customer Service
When you need assistance with your vacation, there is nothing more frustrating than calling a phone number that just rings with no answer or goes straight to voicemail! At Auntie Belham's Cabin Rentals, we pride ourselves on providing excellent customer service, and we are available around the clock for your needs! Our team members specialize in personalized service and would be delighted to help you with any questions that you might have about our cabin rentals in the Smoky Mountains!
3. Affordable Options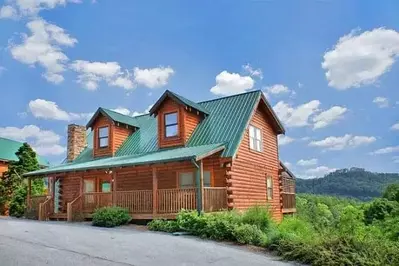 Another reason you can count on Auntie Belham's Cabin Rentals for your vacation is because we offer the most affordable cabin options in the Smokies! We are pleased to offer our cabins at reasonable rates that often come out cheaper than staying in a hotel, especially when splitting the cost of multi-bedroom cabins! We also offer plenty of fantastic Smoky Mountain cabin specials throughout the year where you can save even more money on your vacation! As if that wasn't enough, we even offer FREE attraction tickets to some of the best attractions in the Smokies simply for staying with us!
4. Amazing Cabin Amenities
If you want a cabin with amazing amenities and stunning views of the Great Smoky Mountains, Auntie Belham's Cabin Rentals has you covered! We even have a selection of pet friendly cabins where you can bring your favorite furry companion along for the fun! While staying with us, enjoy a fully equipped kitchen with every modern amenity imaginable to cook meals throughout your stay. This allows you to save money from dining out and quickly be on your way to all the local attractions! Our cabins also feature soothing hot tubs, fireplaces, game rooms and many other amenities to guarantee the best vacation of your life!
Check out all of our cabin rentals in the Smoky Mountains today to find out for yourself why so many folks love staying with Auntie Belham's Cabin Rentals year after year! We look forward to seeing you soon!