Everything You Need to Know About Springfest in Gatlinburg
April 12, 2021
There is no better way to celebrate the arrival of warmer weather than by going to Gatlinburg's Springfest. Starting in early March, locals and visitors alike can enjoy three months of food, fun, and entertainment. The highlight of this event is the burst of color blooming throughout the Smoky Mountain area, and with so much going on, it is easy to see why Springfest is the perfect way to celebrate winter's end. Here is everything you need to know about Springfest in Gatlinburg:
When is Springfest?
Springfest begins mid March and goes through early June. Once the festival begins, people from all over can start enjoying the spring blossoms. The businesses along the Parkway adorn their shop fronts with hanging baskets and planters overflowing with color. By driving a little further into the Great Smoky Mountains National Park , visitors will discover several varieties of wildflowers, shrubs, and trees that are covered in blooms. The Annual Spring Wildflower Pilgrimage is a wonderful way to view all of the beauty the forests have to offer at this time of year.
What Will I Find at Springfest?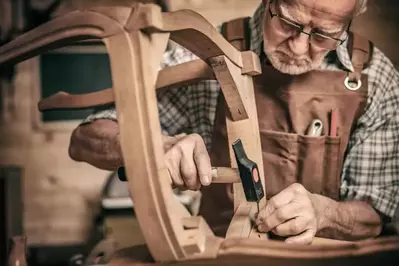 The Smoky Mountains have been home to many generations of craftsman who have perfected their trade over the years. Wood carving, handmade furniture, baskets, and candles are just a sample of what you can expect to find among the many shops of Gatlinburg. Springfest is the ideal time to shop for homemade treasures! The Great Smoky Easter Arts and Crafts Show has hundreds of artists displaying their wares. Many love the opportunity to show off their work and explain their art. This show is held at Gatlinburg's Convention Center during Springfest and is free to the public. Quilting has also been a big part of the Smoky Mountains' culture. Generations have passed down the technique of telling a story with colorful fabrics and stitches, so it only makes sense that the annual Mountain Quiltfest is held in Gatlinburg during Springfest. Quilters from all over come to display and sell their masterpieces.
Will There be Food at Springfest?
What would a Smoky Mountain celebration be without food? There are plenty of restaurants serving local favorites, but Springfest in Gatlinburg always brings the flavor to the Smokies. Mix together some mountain music and a hearty appetite and you'll find yourself at the Bloomin' BBQ and Bluegrass Festival. All ages will love the down home cooking set to the sounds of country music.
Where to Stay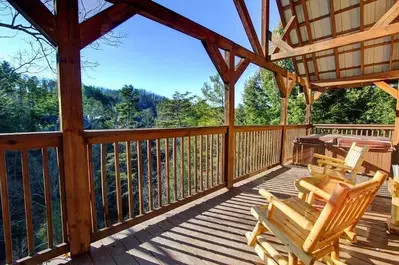 When you come to the Smokies for your Spring vacation it is important to pick a cabin that can accommodate all of your needs! That's why our cabins provide you with amenities and deals that will ensure you have an unforgettable trip! Check out our Smoky Mountain Adventure Pass and find deals like discounted Anakeesta and Ripley's Aquarium tickets! Also, take advantage of our amenities, including home theaters, hot tubs, great views, and more!
When you visit the Smokies for the annual Springfest in Gatlinburg, you'll find tons of fun activities that make for a perfect springtime vacation! Check out our current cabin specials and start planning your trip today!