How to Plan the Best Family Vacation in Gatlinburg This Summer
March 30, 2015
It's hard to believe that summer is almost here. It seems like it was yesterday we were scraping the ice off our cars and playing in the snow. However, warmer days are just around the corner and that means that it's time for you and your loved ones to start planning the best summer family vacation in Gatlinburg possible!
5 Steps to Planning A Family Vacation in Gatlinburg
Decide on a Time Frame
The first step you need to take to planning your perfect family vacation in Gatlinburg this summer is to decide when you want to visit. We suggest picking a weekend near one of your favorite summer holidays like the 4th of July, Father's Day or National S'mores Day (Aug. 10). We suggest holiday weekends because there is usually a ton of fun and exciting events in Gatlinburg and the Smoky Mountains that surround the holidays. However, all of the fun and excitement found during the summer in the Smokies is not limited to the holidays. There is a ton of excitement that can be found all season long.
Some of our favorite upcoming summer events in Gatlinburg and the Smoky Mountains include:
Dollywood's Great American Summer (June 13-Aug. 2)
25th Annual Patriot Festival in Pigeon Forge (July 4)
Gatlinburg Summer Craftsmen's Fair (July 17-26)
Smoky Mountains Songwriters Festival (August 19-23)
Book a Cabin
Chances are you will be traveling from out of town or out of state for your family vacation in Gatlinburg, and that means that you and your loved ones will want a peaceful and relaxing place to stay during your trip. That is why we recommend that families and guests consider booking one of our spacious Gatlinburg cabin rentals for their vacation.
Not only do our cabins offer visitors a ton of space to stretch out and relax, but there is also a ton of added perks and amenities that you cannot find in any other lodging options. These amenities include outdoor hot tubs, fireplaces, private deck, fully-equipped kitchens, game rooms, and more!
Click here to learn more about the perks of renting a Gatlinburg cabin for your next family vacation.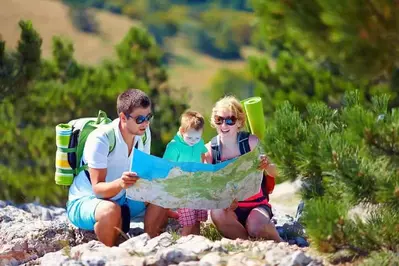 Travel With People You Love
Now that you know where to stay, it is time to decide who to travel with during your family vacation in Gatlinburg. As you may know, the phrase 'family' does not just have to mean the people you are related to. Family can also mean your friends, neighbors, co-workers, or anyone else that you feel close to and would enjoy traveling with.
An added bonus to inviting more people to your family vacation is that you and your loved ones will be able to save money on your trip because you will have more people to divide your lodging cost between. More people will also give your more travel ideas of fun things to do in the area that you may not have thought of on your own.
Pre-Pack To Cut Down On Stress
Last, but not least, one of the key tricks to enjoying the best family vacation in Gatlinburg possible is to get as much of the work and stress out of the way before the vacation begins, and this includes pre-packing. Pre-packing is more than just throwing clothes into a bag and hitting the road.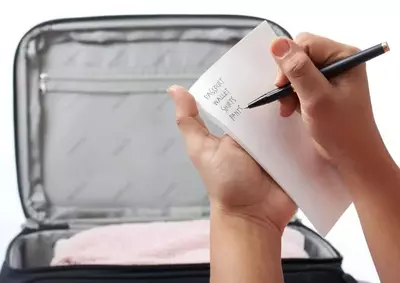 We suggest that families and guests make a list of both what they want to wear and what they want to do during their family vacation in Gatlinburg this summer. By planning out your outfits, you will be able to avoid the daunting task of overpacking, and therefore cut down on how much time it will take to unpack both at the cabin and when you return home. If you plan out what you want to do during your trip, you will be able to decide what you need to enjoy these activities. This includes deciding what all you need if you want to go hiking, enjoy downtime in your cabin, or what you want to keep in your bag for when you visit Dollywood.
For more packing tips, be sure to read our Gatlinburg vacation packing guide.
Would you like even more tips on how to plan the best family vacation in Gatlinburg this summer? Be sure to give our travel experts a call today! With over 20 years in the travel industry, our experts will be more than able to answer any and all questions you and your loved ones may have.