4 Reasons Our Gatlinburg Cabins with Home Theaters Are Perfect for a Family Vacation
January 20, 2022
When you are choosing which cabin in the Smoky Mountains is right for you, there are a variety of factors that go into the decision. If you have children, amenities are definitely going to be near the top of your list. You want to be sure there is enough entertainment at or near your cabin to keep the kids entertained. Luckily, that won't be an issue when you stay in one of our rentals with one amazing feature. Here are 4 reasons our Gatlinburg cabins with home theaters are perfect for a family vacation:
1. Hours of Entertainment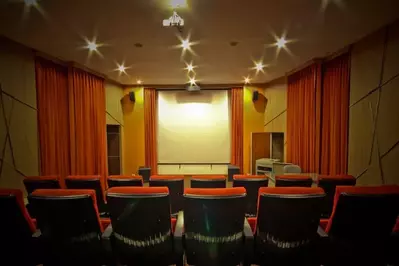 Grab the popcorn and settle in for the show in one of our Gatlinburg cabins with home theaters! This is the perfect activity on cold and rainy days when you can't get out to enjoy the outdoors. Also, a family movie night is a fun way to cap off your amazing Smoky Mountain vacation. Before you get settled in for bed, pop in your favorite movie and relax in the comfortable seating of the home theater. The home theaters are also a great way to keep the kids entertained while parents enjoy a couple of hours of quiet time in the evening.
2. Plenty of Other Fantastic Amenities
In addition to the home theaters, our Smoky Mountain cabins come with dozens of other incredible amenities. Whether you are looking for a place to stay that has pool access, a hot tub, a gas fireplace, or beautiful mountain views, we have the perfect combination for everyone! We even have some cabins that are pet friendly, so you can bring the dog along on the adventure as well!
3. Close to Thrilling Attractions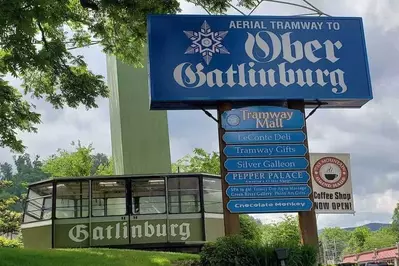 When you stay in one of our Gatlinburg cabins, you will have the best of both worlds when it comes to location. Not only will you be tucked away in the mountains with some incredible scenery, but your family will be just minutes away from all the action of downtown Gatlinburg. This is where you will find some of the biggest attractions in all of the Smoky Mountains, including Ripley's Aquarium of the Smokies and Ober Gatlinburg! After a busy day of exploring the city, you won't have to worry about driving for hours to get back to your cabin.
4. Amazing Mountain Views
Not only will you be able to enjoy the view of the big screen from our comfortable theater room chairs, but there will be plenty of natural beauty as well. From the deck of your Smoky Mountain cabin, you can take in the majestic scenery of the mountains during all seasons of the year. Your family can visit in the fall to take in the glorious fall foliage, then come back during winter to see the snow covered hills! No matter when you decide to visit, the one thing you can count on is that there will be plenty to see and do!
Now that you know why our Gatlinburg cabins with home theaters are perfect for a family vacation, it's time to start planning your trip! Check out all our available rentals and find the one that is just right for you. We can't wait to welcome you to the Smoky Mountains!