4 Reasons Why You Should Choose Our Gatlinburg Family Reunion Cabins
March 13, 2015
At Auntie Belham's Cabin Rentals, we love family reunions in Gatlinburg. Not only does this give families a chance to spend a few relaxing days in the Smoky Mountains, but it also gives them a chance to spend time with loved ones that they may not be able to see very often.
Now, that being said, where is the best place for you and your family to plan your reunion? Let us introduce you to our spacious Gatlinburg family reunion cabins. Perfect for any large group traveling to the Smokies, these rentals have everything families need for a memorable and relaxing stay.
Benefits of Staying in a Gatlinburg Family Reunion Cabin
Room to Spread Out
One of the biggest problems that groups face when traveling to the Smoky Mountains is finding a vacation rental that is large enough that guests don't feel cramped or overcrowded during their stay. However, inside our Gatlinburg family reunion cabins, families and guests will be amazed by all of the room these spacious rentals offer. Not only do these cabins offer up to six bedroom suites, they can also sleep upwards of 16 guests per unit.
If you need more room than what just one of our rentals offer, families will be pleased to discover that many of our Gatlinburg family reunion cabins are located near each other. This means that families can stay in both of these rentals and bounce between the two.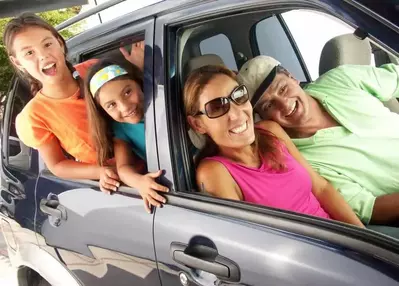 New Memories
As we mentioned earlier, family reunions in Gatlinburg are great because it gives families a chance to spend time with loved ones that they do not get to see very often. This means that the reunions give families a chance to create new long-lasting memories with one another that will tide them over until the next reunion.
Free Attraction Tickets
That's right, not only does staying inside one of our Gatlinburg family reunion cabins give families a chance to reconnect with one another, it also gives them the opportunity to take advantage of our free Pigeon Forge and Gatlinburg attraction ticket program, the Smoky Mountain Adventure Pass. With this pass, visitors will receive one free adult ticket to several popular attractions in Pigeon Forge and Gatlinburg for each paid night of their stay. This is a great chance for families to save a little money when they travel to the Smokies.
To see all of the attractions included on our Smoky Mountain Adventure Pass, be sure to click the Free Attraction Tickets tab at the top of our website.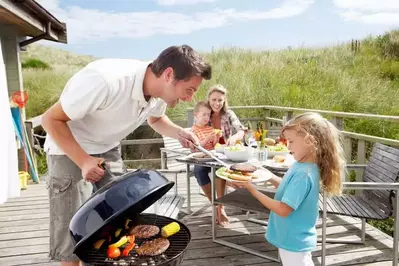 Fully-Equipped Kitchen
Speaking of ways our Gatlinburg family reunion cabins help families save money, it is important to note that each of these rentals also come with their very own fully-equipped kitchen that guests can take advantage of during their stay. This means that you and your group can wave goodbye to the high cost of eating out for every meal and save money by cooking a few of your own meals during your stay.
Perfect for preparing your family's favorite meals, these kitchens come with a starter set of dishes, glasses, pots, pans, silverware and other basic utensils and appliances you will need.
Our suggestion is that after you have finished cooking, you and your family enjoy your delicious home cooked meal on your cabin's private balcony while you look out at the Smoky Mountains in the distance.
If you would like to learn more about our Gatlinburg family reunion cabins, please do not hesitate to give us a call at the number above. Not only will our reservationists be able to answer any and all questions you and your loved ones may have, but they will also be able to help you decide which of our spacious cabin rentals is truly right for your next family reunion in Gatlinburg.