7 Places for Dinner and Entertainment in Pigeon Forge and Gatlinburg
December 9, 2022
Who doesn't love dinner and a show? Luckily for you, there are plenty of places to eat that also offer live entertainment! We want to share our favorites with you, so here are the top 7 places for dinner and entertainment in Pigeon Forge and Gatlinburg:
1. Hard Rock Cafe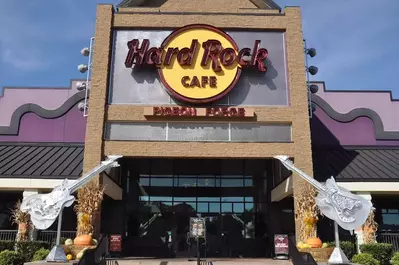 A classic place to go for entertainment in Pigeon Forge is Hard Rock Cafe. With a live music stage and seating for more than 400 guests, you'll feel like you're at an intimate show while enjoying delicious food. You'll be exposed to several types of music at Hard Rock, and you may just find your new favorite artist. While you're enjoying the music, chow down on burgers, chicken tenders, fajitas, and more.
2. The Listening Room
If live entertainment is at the top of your list, you can't miss out on visiting in Pigeon Forge. The owner, Chris Blair, wanted to bring a venue to the area where music is the main event and food and drinks take a backseat, which is unlike many other places in the area. You'll hear all kinds of artists and bands at The Listening Room, and as far as food goes, you can't go wrong with one of their signature burgers, the smoked barbecue platter, or a variety of appetizers to share!
3. Junction 35 Kitchen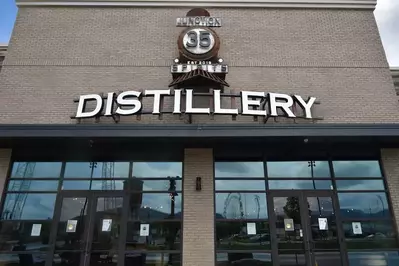 Located in The Mountain Mile, Junction 35 Kitchen has a lot to offer people looking for dinner and a show. This is a restaurant and a distillery, and you'll be able to enjoy live music too! Choose a delicious cocktail made with their own crafted spirits, then pair it with a smoked barbecue platter, smashed burger, or a classic southern dish like shrimp and grits. As you enjoy the fun atmosphere and a delicious meal, you'll also get to listen to some of the most incredible bands in town.
4. Smoky Mountain Brewery
Another spot that's perfect for dinner and entertainment in Pigeon Forge is Smoky Mountain Brewery . Not only can you find live music at the Pigeon Forge location, you'll also get it at their Gatlinburg location! You'll love the pub feeling of getting to listen to incredible artists while you chow down on incredible food and your favorite beer. Smoky Mountain Brewery serves pizza, burgers, steak, and so much more.
5. Ole Red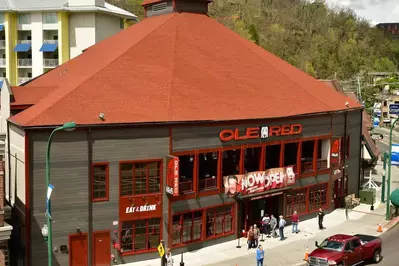 A top spot for food and entertainment in Gatlinburg is Ole Red. This is known as a country music venue first and restaurant second, but that doesn't mean the food is second string! Try the country fried chicken, Bluetick burger, or bacon-wrapped meatloaf for your meal, and don't forget to browse through the drink menu to find the perfect one for the night!
6. Loco Burro Fresh Mex Cantina
When that craving for Mexican food hits, find your favorite dishes at Loco Burro Fresh Mex Cantina . Not only can you get the food you've been searching for, you'll also get the entertainment in Gatlinburg you want. Grab a margarita, order some tacos, and enjoy live music while downtown Gatlinburg is your background!
7. Three Jimmy's Good Time Eatery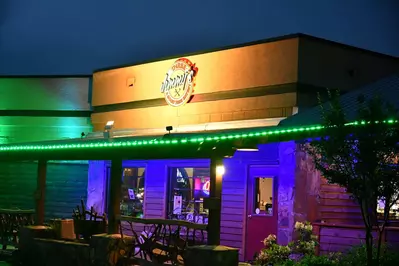 If a casual night of live entertainment is what you're searching for, then you'll want to go to Three Jimmy's Good Time Eatery. This entertainment venue has a huge variety of foods to choose from, like pizza, sandwiches, chicken, and steak. In addition to your favorite foods, you'll get to listen to incredible local artists and enjoy the drink of your choice!
You don't want to miss dinner and entertainment in Pigeon Forge and Gatlinburg while you're in town. And now you know about the best spots to visit! Wondering what you should do before dinner? Check out our Adventure Power Pass to find free tickets to local attractions you'll receive when you stay with us!