Top 5 Benefits of Spending a Vacation at Our Riverside Cabins in Gatlinburg TN
July 12, 2018
If you are looking for the ultimate relaxing getaway in the Smoky Mountains, the best place to stay is at our riverside cabins in Gatlinburg! These beautiful cabins offer a serene environment where you can enjoy the beauty of the Smokies while still being just minutes from everything that downtown Gatlinburg has to offer! Here are the top 5 benefits of spending a vacation at our riverside cabins in Gatlinburg TN:
1. Relaxing Atmosphere
If the primary goal of your Smoky Mountain vacation is to relax, you will love the riverside cabins from Auntie Belham's Cabin Rentals! Just imagine sitting outside on your private deck listening to the tranquil sounds of the river as it gently flows past your cabin! You can also kick back indoors with the windows open as the river creates a pleasant background noise. Whether you want to catch up on the latest bestselling novel or take an afternoon nap, you will never feel more relaxed in your life!
2. Close to Downtown Gatlinburg
Despite the secluded location of our riverside cabins in Gatlinburg TN, they are still just minutes from all of the excitement of downtown Gatlinburg! This means that top destinations such as Ripley's Aquarium of the Smokies , Ober Gatlinburg and the Great Smoky Mountains National Park are only a short drive from your cabin! After an action-packed day of exploring the Smokies, you can look forward to returning to your peaceful retreat by the river!
Auntie Belham's Cabin Rentals is delighted to offer affordable rates for our riverside cabins, making it easy on your vacation budget! If you want to make your Smoky Mountain getaway even more affordable, take a look at our latest Gatlinburg cabin specials! These tremendous deals allow you to save money through discounted stays, free nights and other specials. Be sure to check back frequently to check for specials that may apply during your vacation dates!
4. Convenient and Fun Cabin Amenities
While there are many things to see and do in the Smokies, you could spend your entire vacation without leaving our riverside cabins in Gatlinburg TN! These cabins feature all types of convenient amenities, including laundry facilities and a fully equipped kitchen with everything you need for easy meal preparation! Our riverside cabins also feature fun features such as bubbling hot tubs, pool tables, DVD players and more!
5. Pet Friendly Options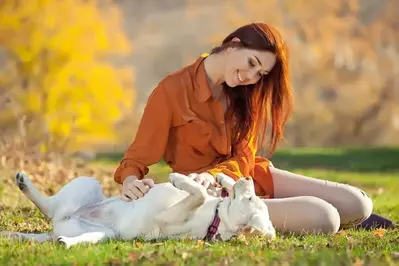 Thinking about staying in Pigeon Forge? Check out our cabins in Pigeon Forge on the river!
Check out all of our riverside cabins in Gatlinburg TN today to plan your vacation to the Great Smoky Mountains! We look forward to seeing you soon at Auntie Belham's Cabin Rentals!