Why Now is the Perfect Time to Stay in Cabins Near Gatlinburg TN
May 19, 2020
When you're in need of a peaceful getaway in the Smoky Mountains, there is no better place to stay than a cabin. You'll have everything you need for a great vacation right inside the cabin! Cabins near Gatlinburg are a top choice because they provide a private location while still being close to the best activities in the area. Don't hesitate to find the perfect cabin for you today! Here is why now is the perfect time to stay in cabins near Gatlinburg TN:
1. Privacy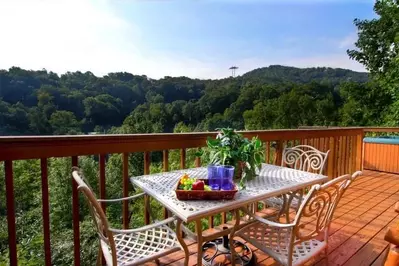 2. Everything You Need in One Place
The best part about Smoky Mountain cabins is they have everything you need all in one place! You'll have all the amenities you're used to back home, like a full kitchen, separate bedrooms and TVs, combined with incredible vacation amenities like mountain views and hot tubs. Cabins make social distancing easy because you'll have your own space and you don't have to leave in order to have a fun vacation! You can cook meals in your cabin, relax, and take advantage of entertaining amenities! We have cabins with home theaters so you can pop popcorn and watch movies on the big screen. We also have cabins with pool tables and other games so that you'll never be bored on your vacation!
3. Close to the National Park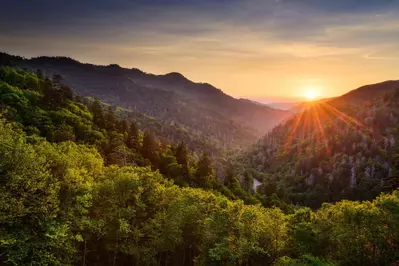 We know you can't wait to get out and explore the Great Smoky Mountains National Park , which is why cabins near Gatlinburg TN are the perfect place to stay. Our cabins put you a short drive away from miles of hiking trails and scenic drives in the national park. Fresh mountain air and gorgeous views are waiting for you just minutes away from your cabin! It's a great time to get outside and take in all the beautiful sights the Smoky Mountains have to offer.
4. Save You Money
Another benefit of choosing to stay in a cabin now for your vacation is because they offer a great value! When you're looking for a budget-friendly lodging option in the Smokies, look no further than our cabins. We always have cabin specials and deals going on that will help you save on your stay, but you can also take advantage of the amenities in your cabin to save even more! Buy groceries and prepare meals in your cabin to cut the cost of restaurant bills, and spend more time in your cabin instead of out at attractions. We also provide our guests with free attraction tickets during their stay. You can enjoy one free ticket per paid night stay to popular places in the area like Pigeon Forge Snow and Paula Deen's Lumberjack Feud. You'll love finding an affordable cabin in the Smoky Mountains that offers all this and more!
Browse Cabins Near Gatlinburg TN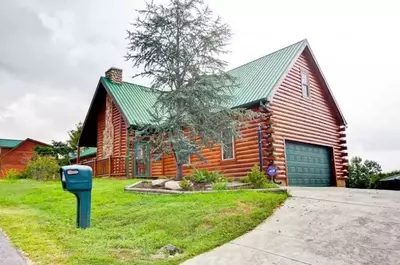 Our cabins in the Smoky Mountains come in all sizes to fit any vacation type. Choose a cozy 1 bedroom cabin for a romantic getaway, or a 3 bedroom cabin for a family vacation. Our biggest cabin has up to 9 bedrooms. To see some of our most popular cabins, check out these places to stay ! We make it easy to find the perfect cabin for your vacation.
Are you ready to start planning your escape to the Smoky Mountains? Take a look at our selection of cabins near Gatlinburg TN!