4 Reasons to Book a Pet-Friendly Gatlinburg Cabin
April 29, 2022
Still, trying to decide whether or not you want to bring your favorite pet with you on your family's next trip to the Smoky Mountains? We say the more the merrier. But, if you need more convincing, be sure to read these 4 reasons to book a pet-friendly Gatlinburg cabin:
1. Allows Whole Family to Travel Together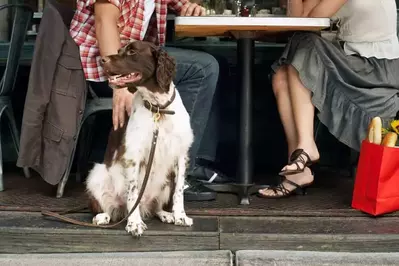 Not only do these rentals give families and guests a peaceful and relaxing place to stay during their vacation, but it also gives them the unique opportunity to be able to share this experience with their pet, thus bringing the whole family together. Unlike other rentals that require pet owners to either board their pet or find a sitter, our pet-friendly rentals invite both owners and pets to spend a few relaxing days together in the heart of the Smoky Mountains.
Who knows, with the new addition to our travel team, you and your family may find yourselves open to discovering a couple of new favorite spots that also allow you to bring pets when you are here.
2. Good For Your Health
Did you know that traveling with your pet is both good for your health as well as your pooch's? It's true! This means that in addition to helping you all create long-lasting memories together, you and your dog will also be helping each other live longer by vacationing together. For humans, dogs help reduce stress levels, which in turn lowers the risk of cardiac problems and depression. For dogs, being around humans helps reduce anxiety which then causes stress.
3. Incredibly Convenient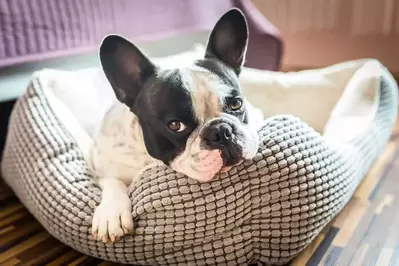 4. Saves You Money
Just like how staying in a pet-friendly Gatlinburg cabin can save you a ton of headache in terms of not having to finagle your vacation schedule with a neighbor, relative or boarder, the same goes for your wallet. By not having to enlist the help from these friends or businesses, you also don't have to pay them for watching your dog when you go out of town. This means that you will have more money to play with during your stay.
If you think about it, a pet boarder is a daily cost. A pet-friendly Gatlinburg cabin has a small, one-time cleaning deposit. The difference between these two costs can quickly add up to a nice dinner for your family or a new collection of souvenirs to bring home with you when the vacation is done.
You just learned 4 reasons to book a pet-friendly Gatlinburg cabin. Check out our pet-friendly cabin rentals and start planning your vacation today!