8 Rainy Day Activities For Vacation Cabin Rentals in Pigeon Forge TN
August 7, 2015
There is no need to let a little weather get you down during your vacation. Just because it is raining, doesn't mean that you will enjoy your trip any less. There are plenty of opportunities for you to have fun in any of our vacation cabin rentals in Pigeon Forge TN. When you book one for your stay you won't have to worry about not having anything to do if it rains. Here are a few of the many things you can do inside of your cabin rental on a rainy day:
1. Have a Movie Marathon
One of the best things to do on a rainy day in your cabin is to have a movie marathon with the family. You all can get together in the living area and watch movies with a dvd player, or you can book one of our Pigeon Forge cabin rentals with theater room to get a different experience that will make you feel like you're watching a movie in a real theater.
We have many vacation cabin rentals in Pigeon Forge TN with arcade games, foosball, air hockey or a pool table in their game room. These activities are great to use on a rainy day for fun. A little friendly competition is always good, especially between family and friends.
3. Curl Up with a Book or Magazine
Many of our cabin rentals feature cozy fireplaces in the living area or bedroom. Right by the fireplace is the perfect spot to relax with a new book or reading material and listen to the sound of the falling rain. If you brought the kids along, you can also read to them.
4. Bake Something New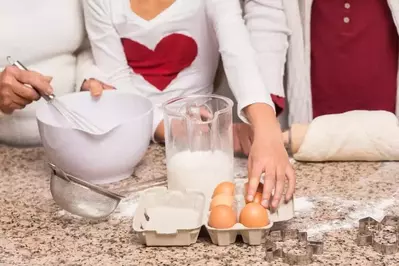 All of our Pigeon Forge cabins come with a fully equipped kitchen that is stocked with pots, pans, dishware, utensils and all of the basic appliances. A great rainy day activity in a cabin is to use the kitchen and bake together. You can find a new recipe or something fun and creative that the whole family can enjoy.
5. Write or Draw
Writing and drawing are both stress-free activities. You can write in a journal to yourself to reflect about your daily life. You can also write a poem, blog, story and many other things. If you aren't interested in writing with words, you can draw a picture instead.
Board games and cards are becoming the old fashioned way to play games, rather than using an electronic device for gaming. Board games allow for people to bond and have fun by interacting with each other. Cards are wonderful because you just need one pack to play hundreds of different games.
7. Go Camping Inside
Have you ever built a fort inside? You can take chairs, pillows, blankets and what ever else you can find to build a fort in the middle of a room and "go camping" inside it. This activity is one to get creative with to see how you can come up with the best and most sturdy fort.
8. Take a Jacuzzi Bubble Bath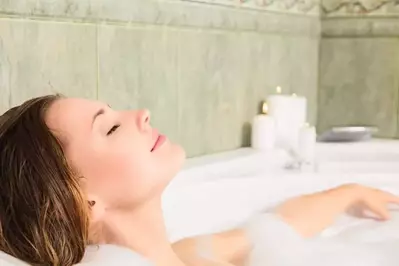 Each of our vacation cabin rentals in Pigeon Forge TN have an indoor Jacuzzi tub for you to use. If you are looking for a way to relax your muscles on a rainy day, you can draw yourself a bubble bath. It is a great way to feel refreshed and rested. You can also make it even more relaxing if you add a glass of wine.
With all of the activities you can do inside a cabin, there isn't any reason to worry about what to do when it rains. Book your cabin rental in Pigeon Forge today so you don't have to let the rain get in the way of your vacation.