3 Reasons Gatlinburg Cabin Rentals are Perfect for Family Vacations
November 6, 2013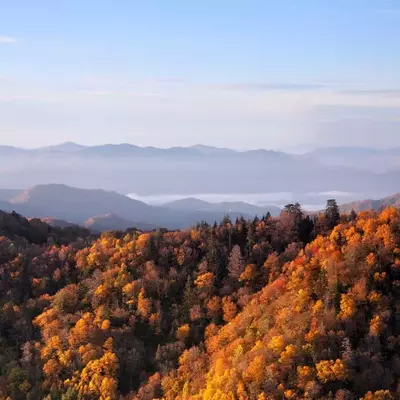 Why should you stay in Auntie Belham's Gatlinburg cabin rentals this winter? For us, the answers are easy. We want to make sure your Smoky Mountain vacation is memorable and relaxing for everyone in the family, so we have named the top 3 reasons you should choose to stay in a Gatlinburg cabin this season. Here's why our cabins are perfect for your winter vacation:
1. Fully Equipped with Everything You Need
Our Gatlinburg cabin rentals are complete with everything your family will need for a fantastic vacation. The cabins come with fully equipped kitchens, for those days or nights when you choose to stay in the cabin to prepare a meal. Cabins also come with a washer and dryer set up, so you can save room in your suitcase and pack lighter. Also at the cabins, families will find bubbling hot tubs, game rooms and movie theater rooms. We have cabins that are perfect for any size group, so every family will find a beautiful cabin for their stay. Be sure to let our reservationists know exactly which amenities you are looking for!
2. Free Attraction Tickets
At Auntie Belham's, we offer free attraction tickets with our Smoky Mountain Adventure Pass. Families can enjoy a variety of attractions and shows in the area, and save a little money while they have fun! For more details, take a look at our Free Attraction Tickets page.
3. Beautiful Views of the Great Smoky Mountains
Who wouldn't want to wake up to a view of the Great Smoky Mountains every day? From each of our Gatlinburg cabin rentals, you will experience panoramic views of the Smokies, so you can fall asleep to the sights and sounds of the mountains.
When you are planning your stay, be sure to give Auntie Belham's Cabin Rentals a call at (877) 369-9694. Our vacation specialists would enjoy working with you, hand-in-hand, to create your ultimate Smoky Mountain vacation.