4 Reasons to Visit The Village Shops in Gatlinburg TN
September 2, 2019
The Village in Gatlinburg TN is a popular shopping center. When you walk through the area, you feel like you've stepped into a quaint little European town. If the atmosphere wasn't enough to draw you in, the variety of shops definitely will. Here are 4 reasons why you should visit The Village Shops in Gatlinburg TN:
1. Find Great Souvenirs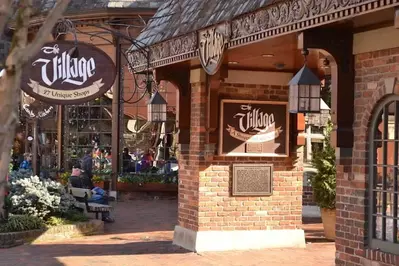 Want to remember your trip long after you're home? Then you have to pick up souvenirs while you're in town! With all the variety of shops in this shopping center, you'll have no trouble finding exactly what you're looking for! If you're not sure what you want to bring home, go to The Honey Pot. This shop has a wide variety of items, from home decor to personalized mugs. If you have kids you want to bring something home for, go to Cartoons & Toys for virtually almost any kind of toy or game you can think of! Do you or someone you know love to cook? Stop by Zi Olive to bring home unique olive oils, vinegars, jams, jellies, and so much more! No matter what you love, there's a place in The Village Shops to grab a souvenir.
2. Look Through Unique Shops
While you might find one of those traditionally cheesy tourist shops in The Village Shops in Gatlinburg TN, most of the places in this little area are unique. Verbenas is a specialty bath and body shop where you'll find bath bombs, lotions, soaps, and perfumes. Do you know someone who loves their socks? You can find a sock with just about anything on it at The Sock Shop. The Tea and Spice Exchange is a specialty store where you'll find herbs, spices, blends, tea, sugar, and other things you can cook, eat, or drink. The Day Hiker has every piece of clothing or equipment you could need when you go hiking. There are all kinds of shops in this shopping area.
3. Grab a Snack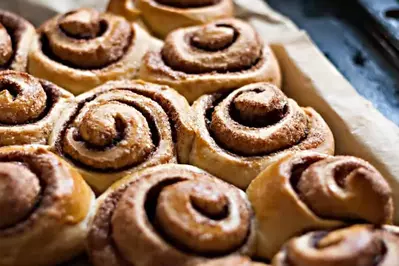 If you happen to get hungry while you're looking around The Village Shops, there are plenty of places where you can get a snack. Coffee & Company serves every kind of coffee drink you can think of, along with freshly made pastries you'll love. The Village Cafe & Creamery has unique coffee drinks, tea, hot chocolate, and many other beverages. You'll also find a wide variety of ice cream flavors that are perfect for cooling down on a hot day. If you need something more than a snack, The Cheese Cupboard has classic German pub food. Of course, you also don't want to miss the opportunity to stop by the Donut Friar! Grab some of their freshly made cinnamon twists or donuts and a cup of coffee!
4. Have a Place to Relax
In the middle of the shops, you'll find a small fountain. If you're tired from walking and need a break, you can sit along the fountain or at any of the benches surrounding the fountain. This little area creates a place where you can easily relax in the middle of busy downtown Gatlinburg. The Village in Gatlinburg will probably become your favorite place you visit on vacation!
About The Village in Gatlinburg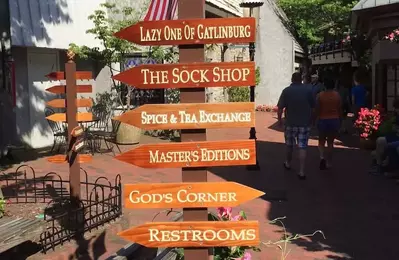 In 1965, two families purchased the property on which The Village in Gatlinburg stands. Over a 3-year period, the families gathered ideas of what they wanted the buildings to look like and worked with architects to plan the unique design of the shopping complex. Construction begin in 1968, using items from old homes and buildings that were being demolished to give the area that "Old World" feel. The first 18 shops were completed in 1970, and the remaining 9 shops were added in 1982. Today The Village in Gatlinburg has grown into a popular place for shoppers to stop during their visit to Gatlinburg.
The Village Shops in Gatlinburg TN is a great place to grab souvenirs, a snack, and have fun window shopping. Once you're done shopping, check out other attractions in the Smoky Mountains you can see for free when you stay with us!