Top 6 Romantic Restaurants in Gatlinburg TN Perfect for Date Night
June 22, 2020
If you are planning a romantic getaway to the Smokies, you probably want to go out for a delicious dinner. There are several romantic restaurants in Gatlinburg TN you will want to try. Here are the top 6 romantic restaurants in Gatlinburg TN that are perfect for date night:
1. The Peddler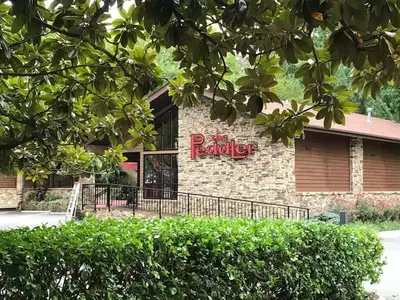 The Peddler is a great place to go for a romantic dinner. This restaurant is off the main parkway, giving it a secluded feel. You can even get a table with a view of the river for an even more romantic atmosphere. The Peddler has every dish you could want, from several different cuts of steak to grilled chicken. They also have a huge salad bar with over 40 toppings. Be sure to save room for dessert because they have something everyone will enjoy!
2. The Alamo
If you want to have a romantic steakhouse dinner, you should eat at The Alamo . Start out with grilled oysters or stuffed mushrooms. You can get parmesan crusted steak filet or crab stuffed shrimp for an entree. There are also salad entrees, Santa Fe chicken, grilled pork chops, and all kinds of steak cuts. You'll want to save room for dessert at The Alamo too since they have options like sea salt caramel cheesecake.
3. Cherokee Grill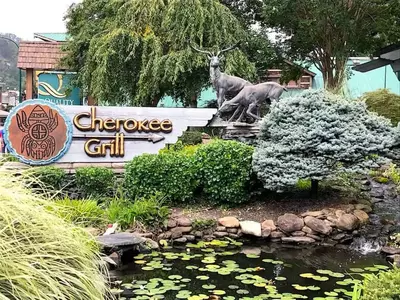 Another romantic restaurant in Gatlinburg TN you should take your sweetheart to is Cherokee Grill . Share the shrimp cocktail or spinach artichoke dip for an appetizer. For something like, you could get the grilled chicken or asian steak salad. Steak options include sirloin, filet mignon, prime rib, and other cuts served with bleu cheese grits or Neva's potatoes. They also have fried chicken, baby back ribs, or herb crusted trout.
4. The Melting Pot
If you want a unique dining experience that's also romantic, you should go to The Melting Pot . Almost everything at this restaurant is fondue! You get to choose your meats and seasonings to prepare at your own table. Start out with cheese fondue as an appetizer. You get to pick what kind of cheese and then dip vegetables, bread, and fruit. Then, for dessert, you can pick what kind of chocolate you want to dip baked goods and fruit in.
5. Crystelle Creek Restaurant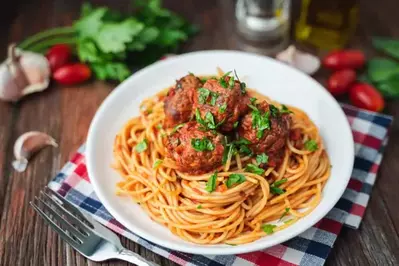 Planning on spending some time in the Gatlinburg Arts and Crafts Community? Then you should visi Crystelle Creek Restaurant , one of the most romantic restaurants in Gatlinburg TN. Their landscaping automatically puts you in a romantic mood with water features, beautiful flowers, and the creek behind the restaurant. You'll find just about everything you can think of to eat here, including salads, barbecue, seafood, and Italian dishes.
6. Red Oak Bistro
Try something different for your next romantic dinner at Red Oak Bistro , which is also in the Arts and Crafts Community. They have tapas and drinks for an exciting and romantic evening. You can try different kinds of wine, beer, and liquor. Pick from the rotating menu one of the signature tapas. Some food they have include a charcuterie board, bruschetta, and flatbreads.
Any of these romantic restaurants in Gatlinburg TN are perfect for your date night. Not sure what else you should do with your sweetheart? Check out these romantic things to do in Gatlinburg and Pigeon Forge!
Are you ready to start planning your next romantic getaway? Look through our Gatlinburg cabins and book one today!