5 Easy Ways to Save Money By Choosing Our Cabins in Gatlinburg TN for Your Vacation
February 12, 2018
If you are looking for an affordable vacation to Gatlinburg where you can enjoy the best cabins in town, check out Auntie Belham's Cabin Rentals! When selecting our cabins for your getaway to the Great Smoky Mountains, you can save a significant amount of money on your trip! Read on to find out more about the 5 easy ways to save money simply by choosing our cabins in Gatlinburg TN for your vacation: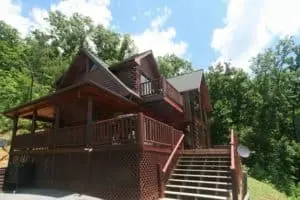 When planning a vacation to Gatlinburg with a large family or group of friends, the cost of booking separate hotel rooms can quickly add up! Make your trip more affordable for everyone by staying in one of our large cabin rentals with six or more bedrooms. All of your friends and family members can enjoy the privacy of their own bedroom while still staying under the same roof, making it easy to get together for socializing and fun!
2. Take Advantage of Specials
Auntie Belham's Cabin Rentals is pleased to offer a variety of Gatlinburg cabin specials throughout the year where you can take advantage of free nights, discounted stays and more! These specials allow you to save money on your vacation budget, which means more cash to spend on attractions, dining out and shopping! If you can't find the right deal that applies to your trip, keep your eyes open because there may be more specials that are added at any time.
When you choose our cabins in Gatlinburg TN as your vacation destination, you can enjoy free attraction tickets just by staying with us! Our complimentary Smoky Mountain Adventure Pass allows you to enjoy some of the most popular attractions in Gatlinburg and Pigeon Forge for free. The more nights you stay with us, the more free tickets that you can get to use throughout your trip!
4. Eat Meals in Your Cabin
One of the most expensive parts of any vacation is dining out, especially when you're feeding your entire family! Although we certainly recommend sampling some of the delicious southern cooking at our local restaurants, a great way to save money is by making meals in your cabin! All of our cabins feature a full kitchen with modern amenities to make meal preparation quick and easy. Whether you want to make a full meal or just keep some snacks handy, you will love our convenient kitchen facilities!
5. Use Fun Amenities for Entertainment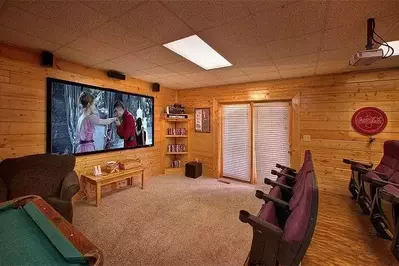 Another expense that adds to your vacation budget is the cost for entertainment! The great news is that there is no need pay for expensive activities in Gatlinburg, as our cabins have all the entertainment you need! From pool tables, theater rooms, hot tubs and more, Auntie Belham's Cabin Rentals has all of your entertainment needs covered! Come find out for yourself why our cabins are the best deal in town for your getaway to the Great Smoky Mountains!
Take a look at all of our cabins in Gatlinburg TN today to save money on your vacation to the Smokies! We look forward to seeing you soon at Auntie Belham's Cabin Rentals!