Celebrate the Great Outdoors with Sugarlands MountainFest, a Gatlinburg Festival of Music and Fun!
September 4, 2017
Get ready to celebrate the great outdoors this fall with the Sugarlands MountainFest! This exciting four day festival in Gatlinburg features more than 30 live musical performances, sporting competitions, craft cocktails and award winning brews and spirits. The best part is that it all takes place among the stunning natural beauty of the Great Smoky Mountains! Here is everything you need to know about attending this awesome Gatlinburg festival:
What to Expect
The Sugarlands MountainFest is a wonderful celebration of Gatlinburg and the Smoky Mountains with live music, food vendors, square dancing and more! The lineup of musical performers includes the headliners Hard Working Americans, Travelin' McCourys and the Jeff Austin Band. Enjoy sampling craft whiskey during the kick-off party and treat yourself to a tour of the world famous Sugarlands Distilling Company's distillery! You can also participate in one of several friendly competitions, including the "Tour de Smokies" charity bike ride and the Trout Unlimited One-Fly Tournament!
Dates, Times and Location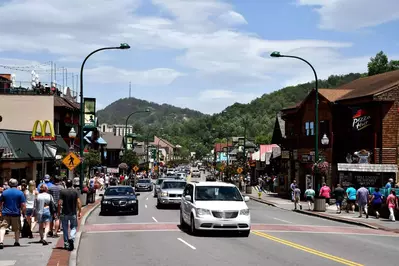 The Sugarlands MountainFest runs from Thursday, September 28, 2017, to Sunday, October 1, 2017. The festival kicks off on Thursday night from 7 PM to 10 PM with the Tennessee Whiskey Experience and a performance from Woody Pines. Gates to the three stage areas open at 11 AM on Friday, Saturday and Sunday. Several competitions and events take place on the weekend mornings before 11 AM, including the Gatlinburg Parkway 5K on Sunday.
Admission and Ticketing Details
Whether you want to attend each portion of the Sugarlands MountainFest with a VIP Festival Pass, enjoy access to the festival for just one day or register for a competition, there are a number of convenient ticket options available! Tickets start at just $15 for a Sunday pass and go up to $200 for the VIP all-inclusive ticket.
Festival Location and Parking Information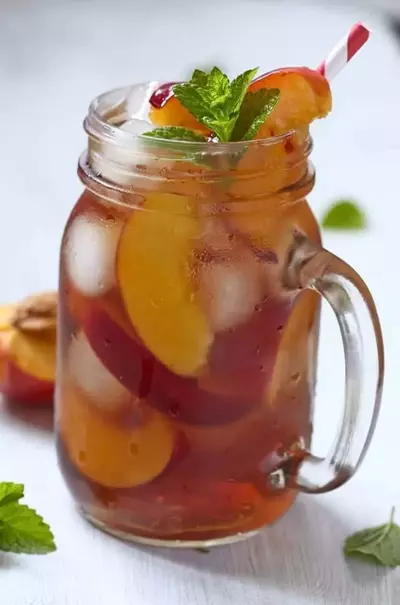 The Sugarlands MountainFest is located at 756 Parkway, Gatlinburg, TN 37738, and plenty of parking is available in downtown Gatlinburg within walking distance of the festival grounds. The closest parking locations are Midtown Parking at 805 Parkway, Holiday Lot at 130 Reagan Drive, Mountain Manor Parking at 142 Historic Nature Trail and the Shade Tree Parking Lot at 120 Historic Nature Trail. The kick-off event on Thursday night is located at the Park Vista on 705 Cherokee Orchard Road in Gatlinburg.
Where to Stay
Turn your visit to the Sugarlands MountainFest into a memorable vacation by staying at Auntie Belham's Cabin Rentals! Our affordable cabins feature everything necessary for a perfect getaway to the Great Smoky Mountains. Each cabin is situated in a lovely location among the mountains but yet just minutes from downtown Gatlinburg. While staying with us, enjoy excellent amenities such as full kitchens, hot tubs, game rooms, cable television and more!
Check out all of our cabins in Gatlinburg today to make your plans to attend this exciting Gatlinburg festival of music, food and fun! We hope to see you this fall at Auntie Belham's Cabin Rentals!