4 Reasons Guests Love Our Cabins in Gatlinburg TN with Home Theaters
May 16, 2018
When you decide to make your stay in a cabin in the Smoky Mountains, you want to know that it's going to provide a nice, comfortable home base for your vacation. Auntie Belham's Cabin Rentals has some cabins in Gatlinburg TN that enhance the experience for our guests by offering home theaters. Here's 4 reasons you'll love being hooked up with this extra special amenity.
1. Togetherness
A Smoky Mountain vacation should be all about togetherness, and what's better than a day — or night — spent resting at your cabin enjoying some of your favorite flicks with the loved ones. Our cabins in Gatlinburg TN with home theaters strive to make your vacation all about spending quality time with each other, so gather the family together and continue your great relationship.
Having a home theater in our cabins in Gatlinburg TN provides an amazing experience that's only rivaled by being at an actual movie theater. Our available cabins with theaters have large TVs with only the best quality surround sound that intensifies the experience during high drama sequences in the movie. Be sure to bring the popcorn and your favorite candy, because the feeling of being in one of our cabins with theaters will instantly remind you of your favorite night at the movies!
The great thing about our cabins in Gatlinburg TN with home theaters is the fact that you don't have to just sit around; there are many other things you can do with all the other amenities we offer with these cabins. You can cook a meal in one of our fully stocked kitchens to serve up before or during the movie. Open up the blinds in the room, and you can watch a beautiful Smoky Mountain sunset, or set the mood of a horror movie if you have a more secluded location. Some cabins also have a refrigerator for a drink break without pausing the movie.
4. Small and Large Cabin Availability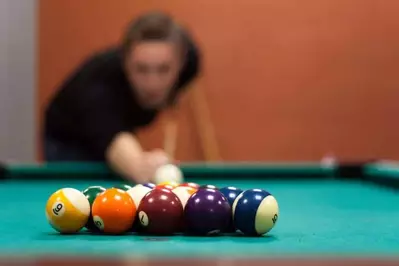 There you have it! Our cabins in Gatlinburg TN with home theaters offer a dazzling selection that'll surely make you want to see for yourself! Make sure to book your trip by browsing these fantastic movie theater cabins so you can get an even more fulfilling Smoky Mountain vacation. We want to give your family the script for a getaway that a Hollywood director would want to film for his next blockbuster!