It's Hot Rod Heaven at This Pigeon Forge Car Show
March 29, 2014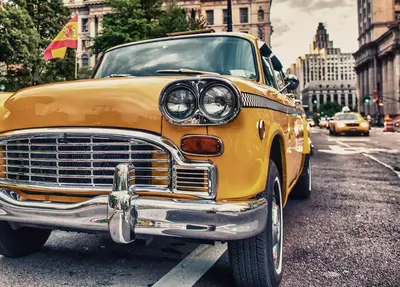 Classic car fans, start your engines! The Pigeon Forge Rod Run is coming back to the Smokies for another year of family fun. This two day event in Pigeon Forge brings thousands of collectors, vendors, and spectators to town for one of the best car shows in the country. Read on to learn everything you need to know about this Smoky Mountain tradition.
(See Related: Top 5 Travel Tips Every Smoky Mountain Vacationer Needs to Know)
When and Where
The Pigeon Forge Rod Run will take place on Friday April 11 and Saturday April 12. This year's car show will be held at the new LeConte Center located at 2986 Teaster Lane, Pigeon Forge TN 37863.
Tickets
Admission for both days of the Rod Run is $10 for adults. Children age 12 and younger get free admission.
Want to see some awesome hot rods without spending a cent? During the Rod Run, the Parkway in Pigeon Forge will be lined with classic cars on their way to the festival. In years past, plenty of spectators have set up lawn chairs and watched the endless parade of muscle cars go by. With a cold beverage and some snacks, camping out on the Parkway can be a ton of fun. Just make sure to have someone keep a close eye on your lawn chair if you leave to get some food or use the restroom!
Big Prizes
Do you own an awesome hot rod? If so, you should consider entering it in the Rod Run. The top 25 cars will all receive awards, and the "Ultimate Five" cars will be given some very special prizes. In total, the Rod Run will give out $8,000 in cash for the car show and door prizes!
In order for your car to be eligible for judging and prizes, you must register it in advance. Visit the Rod Run website for the official registration form .
Swap Meet and Sales Corral
The Rod Run is a great place to buy, sell, and trade classic cars and rare parts. There will be hundreds of hot rod owners and vendors at the LeConte Center, so you're sure to find exactly what you're looking for at this event in Pigeon Forge!
Where to Stay
Auntie Belham's Cabin Rentals is just minutes away from the Pigeon Forge Rod Run! With everything from one bedroom cabins to six bedroom cabins, our vacation rentals are perfect for a romantic getaway or a family reunion. When you stay at Auntie Belham's, you'll enjoy the very best amenities, including stunning mountain views, bubbly hot tubs, home theater rooms, and everything else you need for an unforgettable vacation. Visit our Pigeon Forge Cabins page to find the perfect place to stay for your next trip to the Smokies, or give our friendly staff a call at 1-800-436-6618.