Top 5 Travel Tips Every Smoky Mountain Vacationer Needs to Know
March 13, 2014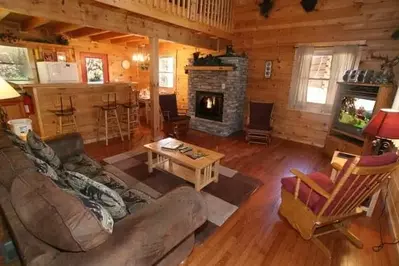 It's almost here. You and your family have saved all year. You all have dreamed of this day for weeks now. That's right– it's time for your vacation! But wait…are you ready for this year's trip?
(See Related: How To Pick The Perfect Cabin Rental)
We at Auntie Belham's Cabin Rentals are determined to make sure that each of our guests can confidently answer, "Yes!" to this question by putting together five important travel tips every vacationer should know.
1. Rent with Friends/Family
It's no secret that the more people you have to split vacation costs with, the more money you will have to spend on more fun and exciting things to do. Whether you decide to invite the in-laws or your closest neighbors, vacationing with friends and families is a great way to save on travel cost and create even more exciting vacation memories.
2. Pre-Plan Meals
Guests who have stayed inside one of our spacious Gatlinburg cabins before know the benefit of having a fully-equipped kitchen at their disposal during a vacation. Not only does this benefit cut down on eating out costs, it is also a way for your family to relax and spend time together while enjoying each other's company.
3. Arrive before dark
Even though each of our guests receive detailed directions to their cabin rental, we still suggest arriving at a time where there is still plenty of daylight left. Some of the roads to our cabins can be a little narrow, and you want to make sure that you will be able to see the street signs as you pass.
4. Remember the Essentials
Whether it be your favorite casserole dish to make your family's favorite recipe or your favorite wine opener, making a separate list for all your vacation 'must haves' is a good way to make sure that you have everything you'll need during your Smoky Mountain vacation.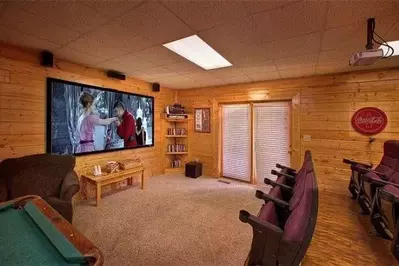 5. Plan for downtime
The whole point of a vacation is to unwind and relax, so this is why we encourage families to add a little downtime to their already jam-packed vacation itinerary. We understand there are tons of fun and exciting things to do in the area, and it is hard to get it all done in just one short vacation, but you don't want to tire yourself out before returning back to the chaos of everyday life. Schedule an evening to relax in your Gatlinburg cabin's outdoor hot tub. Pack your favorite movie to watch in front of a warm and cozy fire or in your cabin's home theater room. Bring a board game to spend a night in. Whatever you decide, just remember to relax and have fun this vacation!
Need any more help planning your next vacation to the Smoky Mountains? Feel free to give us a call at 1-800-436-6618. Our friendly and knowledgeable reservation team will be more than happy to answer any and all questions you and your family may have. See you in the Smokies!