5 Ways a Gatlinburg Cabin Can Improve Your Christmas Vacation
December 4, 2014
Why not put a new spin on the phrase "home for the holidays" by choosing to spend your Christmas in your family's favorite home away from home, a Gatlinburg cabin.
Fully-Equipped Kitchens
Just because you are on vacation, that does not mean that you and your family have to give us your favorite holiday tradition of enjoying a delicious family meal. In fact, what makes staying in a Gatlinburg cabin for Christmas great is that you get to prepare all of your family's favorite meals with the scenic Smoky Mountains as your backdrop.
Keep in mind, if you require any special serving dish or cooking utensil to make our favorite meal, you and your family may want to consider bringing that item from home. Although all of our Gatlinburg cabins come equipped with a starter set of dishes, glasses and silverware, specialty items may not be included.
Festive Decorations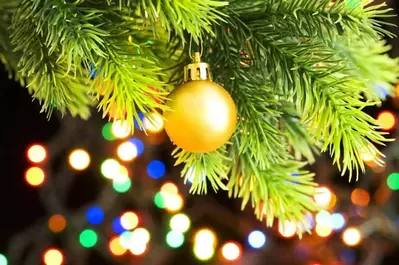 Speaking of favorite holiday traditions, no Christmas celebration would be complete without a few festive decorations. At Auntie Belham's Cabin Rentals, we proudly offer several Pigeon Forge and Gatlinburg cabins that are decorated for the holidays, including Christmas.
To find out whether or not your Gatlinburg cabin is one of the many that are decorated for the holidays, feel free to give one of our reservation specialists a call at the number above.
Spacious
On top of having a fully-equipped kitchen, guests staying inside one of Auntie Belham's Gatlinburg cabin rentals is that guests will love all the space they have to stretch out and relax during their vacation. This includes having plenty of space for you and your guests to sleep, unwind, and enjoy some peace and quiet.
If you are looking for a more intimate setting to enjoy Christmas in the Smoky Mountains this year, we also offer a variety of one bedroom Smoky Mountain cabin rentals that are perfect for couples looking to escape to the mountains this holiday season.
Click here for a full list of Auntie Belham's Pigeon Forge and Gatlinburg cabin inventory.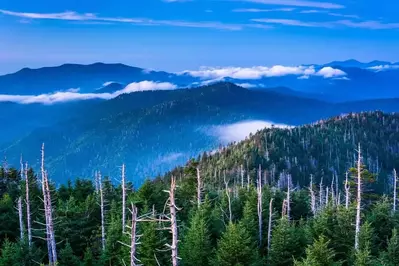 Great Location
On top of all the great conveniences found inside our Gatlinburg cabins, families and guests choosing to spend Christmas in the Smoky Mountains will also enjoy being located close to all the fun and exciting attractions in the area.
Don't forget, by deciding to book your Christmas vacation with Auntie Belham's Cabin Rentals, you and your group will also benefit from receiving one free ticket to several area attractions for each paid night of your stay with our Smoky Mountain Adventure Pass.
To see which Smoky Mountain attractions your favorite Gatlinburg cabin is located near, feel free to use our cabin locator map here: https://auntiebelhams.imegtest.com/cabin-rentals/
Tons Fun Things to Do
In addition to being located near all the fun attractions outside of the cabin, guests and families staying at one of our Gatlinburg cabins will also love discovering all the fun things to do inside the rental as well. This includes pool tables, hot tubs, fireplaces, home theater systems, cable, high-speed internet, foosball tables, air hockey, arcade games, and more!
Amenities vary by cabin. For specifics on what all is offered inside your Gatlinburg cabin, be sure to check out the rental's description on our website.
If you would like to learn more ways about how spending Christmas inside a Gatlinburg cabin is the best way to spend the holidays, feel free to give the vacation experts at Auntie Belham's Cabin Rentals a call today. With over 20 years of experience, our experts will be more than happy to help you and your family plan the perfect Smoky Mountain vacation this year.