Top 4 Pigeon Forge Restaurants That are Perfect for Lunch
August 1, 2019
Are you spending a day out on the town? If you are, you should know where you're going to eat lunch! There are a ton of Pigeon Forge restaurants, but there are some top places where you can grab a bite to eat for your midday meal. Look at these top 4 Pigeon Forge restaurants that are perfect for lunch:
1. The Old Mill Pottery House Cafe and Grill
If you want to go somewhere that feels casual and a little upscale at the same time, head to The Old Mill Pottery House Cafe and Grill . This Pigeon Forge restaurant has your southern classic favorites, from fried chicken to grill pork chops. You'll also find lighter meals like you'd expect at a cafe, such as the chicken salad and fruit plate or the signature quiche plates. There are also lunch combos, signature sandwiches, and juicy burgers. You'll want to save room for dessert because the Pottery House Cafe has peanut butter pie, key lime pie, chocolate cake, and many other sweets that will make your mouth water. You can also bring home freshly baked bread from the bakery, such as whole wheat, cinnamon raisin, or sourdough.
2. Blue Moose Burgers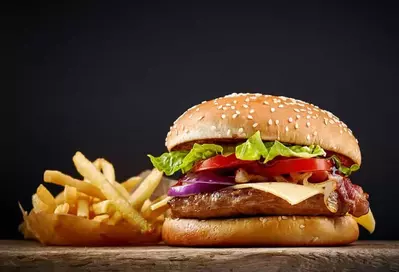 In town with your friends and want to know where you can get great food and drinks? Go to Blue Moose Burgers ! Start out with an appetizer such as fried pickles, pretzels and cheese dip, or the sampler platter to share with everyone. Blue Moose is known for its burgers; the patties are thick and juicy. You get to choose between a variety with toppings you'll love. The Farmhouse comes with cheese, a fried egg, bacon, and ham. The Junkyard burger has bacon, cheese, caramelized onions, mushrooms, chili, and cole slaw. Not in the mood for a burger? The other food Blue Moose is known for is their jumbo wings. Some of the wing flavors include honey barbeque, Caribbean jerk, and signature hot. Everyone will love Blue Moose!
3. Mel's Diner
Take your family to Mel's Diner for a classic 50s meal! It will feel like you've stepped back into the 1950s with the jukebox, bar stools, and, of course, the food. Start out with nachos or cheese fries to share. Then get a classic diner burger with all the toppings you can imagine or your favorite sandwich, such as fried bologna and cheese or the patty melt. Mel's Diner has delicious hot dogs, soups, and salads. If you want something a little heartier, check out the home cooking section of the menu. There's meatloaf, chicken pot pie, and liver and onions. You can't leave without trying one of the malts, milkshakes, or sundaes!
4. Pigeon Forge Deli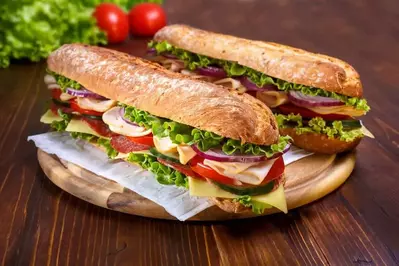 For something quick and simple, go to the Pigeon Forge Deli . Their classic sandwich is known as The Chub, which is ham, turkey, bacon, lettuce, tomato, and mayo. You'll also find a chicken salad sandwich, a pizza load, a pot roast sub, and the Italian sub. Each sandwich can come on white or wheat bread and can be made gluten free. They also come with potato chips. The Pigeon Forge Deli also has deli sandwiches, from turkey to ham to grilled cheese. You can also order soup, salad, or a large pretzel. The pretzel flavors include cinnamon and sugar, jalapeno pepper, salt and butter, and parmesan and garlic.
Any of these Pigeon Forge restaurants are great for lunch! For discounts and deals, check out our Free Adventure Pass for restaurants and attractions.