How To Plan the Perfect Smoky Mountain Vacation With Kids
July 2, 2014
Vacations are the perfect time for families to reconnect with one another and unwind for a couple of days. However, vacation planning can sometimes feel a little overwhelming, especially if you plan on traveling with young children.
(Related Article: Top 5 Travel Tips Every Smoky Mountain Vacationer Needs to Know)
Pick the Perfect Smoky Mountain Cabin Rental
The first step of planning the perfect Smoky Mountain vacation with kids is deciding where to stay. That being said, there is no debating the tons of added benefits to staying in a Pigeon Forge or Gatlinburg cabin rental during your vacation compared to other lodging options.
Not only do these spacious rentals offer your family privacy, but they also add a comforting home-like feel that may help your child feel more relaxed while on vacation.
In addition, most of the cabins in Pigeon Forge and Gatlinburg are pretty large, even the one-bedroom Pigeon Forge cabins. This means that your kids will have tons of room to run around and play with each other instead of having to sit in a cramped hotel room all night.
Finally, there are usually a variety of extra amenities included in a Smoky Mountain cabin rental that you can't find anywhere else. This includes a private hot tub, in-cabin laundry, fully-equipped kitchens, movie theater rooms, pool tables, arcade games, and much more to keep your family happy and entertained while on vacation in the Smoky Mountains.
Read the Reviews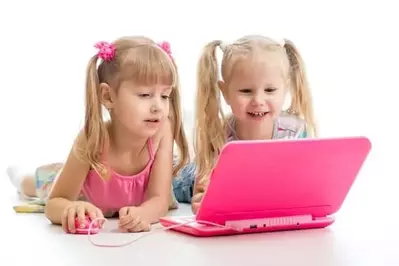 Now that you have decided where to stay, it is time to focus on what you and your family will want to do during your Smoky Mountain vacation. There are several different sites where parents and recent Smoky Mountain vacationers can go and share their own personal experiences. These reviews are the perfect way for future travelers can learn which Pigeon Forge attractions or theaters are really the best place to bring their own kids during their vacation.
By getting a jumpstart on picking which attractions, dinner shows, and shops you want to visit on your Smoky Mountain vacation with kids, you will also have a chance to connect with a few of these recent travelers to learn more about their experience.
If you would like another platform to connect with fellow Smoky Mountain travelers, be sure to like Auntie Belham's Cabin Rentals on Facebook . There you can chat with recent guests who have stayed in the area, as well as easily connect with us on any questions you may have when planning your vacation.
Don't Overpack Your Itinerary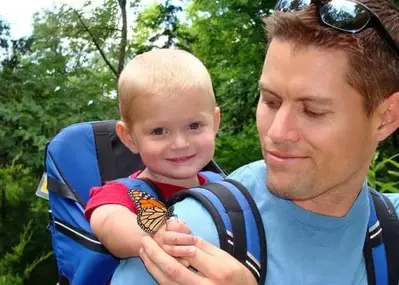 The biggest things parents will want to avoid during a Smoky Mountain vacation with kids is over planning their schedules.
We all know that kids do not have quite as strong attention spans as adults, and therefore they probably won't enjoy visiting several different spots back to back as you may want to. We suggest breaking the day up into two different phases, morning and evening.
Morning can be where you plan the more exciting activities like going to Dollywood, hiking in the Smoky Mountains, or tubing in Townsend.
Not only does getting an early start help you avoid the heat, you will also have less crowds to deal with, and your kids will have the most energy.
Evening, or after lunch, activities can be more of the sightseeing and lighter exploring activities. This can include driving through Cades Cove, visiting the Ripley's Aquarium in Gatlinburg, or riding The Great Smoky Mountain Wheel at The Island in Pigeon Forge.
These activities either require a lot less energy from your kids, or they are in a climate-controlled environment where they can sit down when they need to.
The key to the perfect vacation in the Smoky Mountains with kids is to plan one that every member of the family can enjoy, and will remember fondly.
Plan for Downtime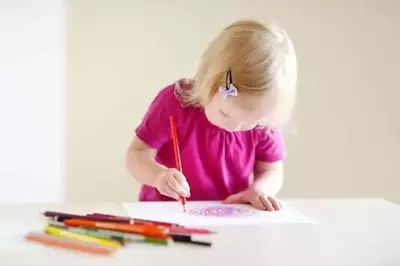 Although we don't always want to admit it, it does sometimes rain in the Smoky Mountains. You will want to have a back up plan to keep your kids entertained during your vacation in case your original plans will no longer work out. This can also include planning activities to keep your kids entertained on the long car ride on the way to your vacation.
We suggest having your kids pick out a couple of their favorite movies to bring along, as well as a few of their favorite books, toys, puzzles and games. If you forgot to pack one of these items, you can always swing by one of the many shops or visitor centers in the area to pick one up. This way, you not only have something that will keep your kids entertained for a couple of hours, but you also have a great souvenir to bring home.
Pack the Essentials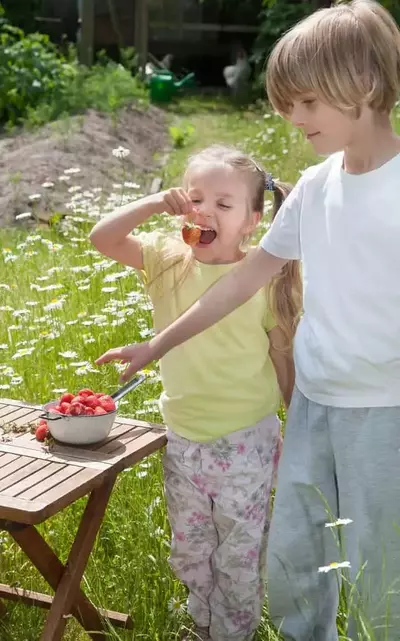 In addition to packing your kids' favorite toys and games, you also want to make sure that you are prepared for anything that can occur during your trip. Over the past 20 years, we have picked up on a few tips and tricks when it comes to packing for a Smoky Mountain vacation with kids. Here are a few of our favorite pieces of advice:
Pack a first aid kit: You never want to think of your child getting injured while on vacation, but just in case he/she accidentally slips or trips you will want to have a fresh bandaid and neosporin readily available. The first-aid kit can also include sunscreen, self-activating ice pack, insect repellent, thermometer, fever and pain-reducing medication, and a copy of all of your insurance papers and regular doctor information.'

Extra clothes: Usually when we give vacationers packing tips, we try to encourage them to pack a smaller variety of clothes because each of our Pigeon Forge and Gatlinburg cabin rentals come equipped with their own in-cabin laundry services. However, when it comes to children, parents will probably enjoy not having to spend much of their vacation waiting on a load of laundry to dry after their kid had one of life's 'little accidents.' The best advice we can give is to pre-plan out outfits for each day of your vacation, at least two or three outfits, and then pack one extra a day. You can always still clean a load or two of laundry before you leave so you won't have to worry about it when you return home, but by packing a little extra you ensure that you have more time to enjoy with your kids than having to do chores.
Have Fun
Above all else, we want families enjoying a Smoky Mountain vacation with kids to have as much fun as possible. Kids are only young for so long, and this is the time to create the best lifelong memories with them.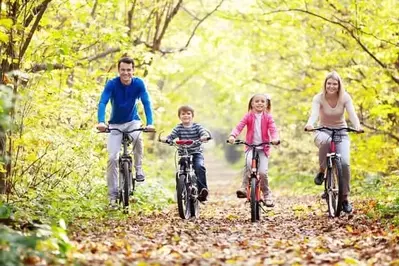 Just keep in mind that it is ok if you don't get to visit every attraction or show that you wanted to. What is most important is that you and your family got to spend some time together in the beautiful Smoky Mountains.
Ready to begin planning your own Smoky Mountain vacation with kids today? Let our reservation specialists help by giving us a call at (877) 369-9694.