5 Reasons to Book Direct on Your Next Smoky Mountain Vacation
February 24, 2022
Have you been searching for the perfect place to stay on your next trip to the Smokies? We're sure you've scoured every booking site to find just what you're looking for, but there's no better way to find the perfect cabin for your trip than to book directly with us! Here are 5 reasons why you should book direct on your next Smoky Mountain vacation:
1. Guaranteed Reservation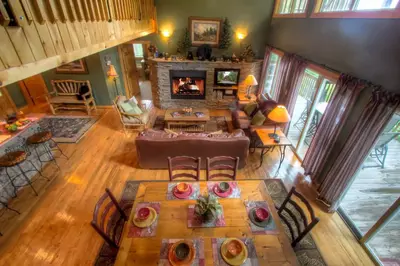 With many online travel agencies, or OTAs, you could run into an issue of your reservation being lost or not recorded. Sometimes the reservations from these third parties aren't processed, and don't show up, resulting in guests being unhappy about their reservation being gone. If you book directly with us, your vacation reservation is guaranteed because it came through our system.
2. Specials You Won't Find Anywhere Else
While the price may seem better through an OTA, that's not always the case. When you book directly through us for your Smoky Mountain vacation, you may just get an even better price than what you see online. We offer our guests specials and deals throughout the year because we know how important it is for you to save money and stick to your budget. You could save a percentage off your entire stay, or you could stay for so many nights and get the next consecutive night free! Don't miss out on these great deals!
3. See All Your Options at Once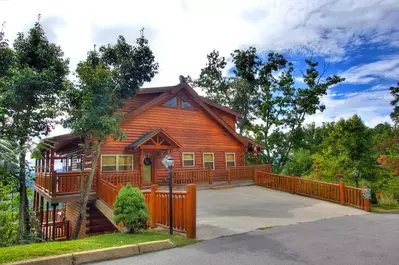 If you book directly with us, you'll be able to see all of our available options at once. Through an OTA, you may not be able to see everything that is truly available on our website. When you're looking for a specific time period or a specific cabin with so many rooms, you'll be able to easily filter it down to your exact needs on our site. You won't be able to do that quite as easily if you use an OTA.
4. Personalized Experience
You don't want to be treated as just another number when you're planning your Smoky Mountain vacation. You want to be treated as an individual with specific needs. When you make a direct booking with us, we make it a priority to make you feel like a person instead of just another reservation. If you need help with your rental or finding something to do in the area, we are more than happy to help you!
5. Direct Line of Communication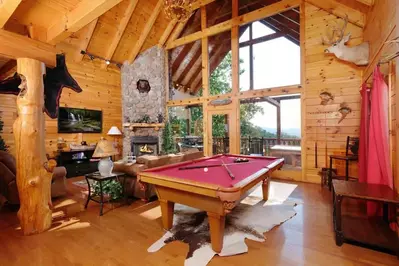 Another reason why you will want to book directly with us instead of with an OTA is because you will have a direct line of communication. If you are having issues with your reservation or you have specific questions about the property, you will probably be directed to us anyway. Booking directly with us cuts out the middleman and allows you to easily get in contact with one of our staff members who can accurately and quickly answer any questions you may have about your stay.
Now you know why booking directly with us is better than going through an OTA. Are you ready to start planning for your next Smoky Mountain vacation? Look through our cabin rentals in the Smoky Mountains, and find your perfect rental today!