4 Reasons Groups Love Our 3 Bedroom Cabins in Gatlinburg
April 2, 2021
Gatlinburg is home to some of the best places to shop, eat, and play in the country! Whether you're vacationing with your family or on a trip with your friends, our 3 bedroom cabins are the perfect place to stay while you're in town. After a day of exploring this beautiful city, you can come back and enjoy your fabulous cabin amenities with plenty of space for everyone to have fun and relax. To help you plan for your trip, here are 4 reasons why groups love our 3 bedroom cabins in Gatlinburg.
1. Enough Room for Everyone
Staying in our 3 bedroom cabins in Gatlinburg is so much more fun than being in separate hotel rooms or getting crammed into one room. When you stay with us, you can all spend time hanging out together, with plenty of places to lounge and relax. When you get tired, you can simply return to your room for a wonderful night's sleep. While you're resting, those friends or family members that aren't tired can stay up and watch a late night movie or play some games without worrying about waking you.
2. Luxury Cabin Amenities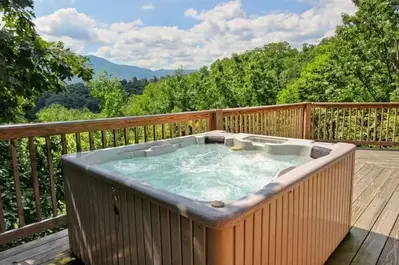 You can enjoy all the comforts of home and more in a 3 bedroom cabin with luxury amenities, Kick back with your friends in a bubbling hot tub and take in the scenic views or curl up next to the fireplace for a movie night. Many of our cabins also feature games and a pool table that will provide hours of fun for the kids and the kids at heart. You will also have access to high-speed internet so you can stay connected. There are also 3 bedroom cabins available with in-cabin laundry, so you will never have to worry about running out of things to wear.
3. Plenty of Ways to Save
There are so many ways to save when you and your group stay in one of our 3 bedroom cabins. The fully equipped kitchen makes it possible for you to take turns preparing your favorite meals instead of going out to eat 3 times a day. This way, you can save your money for the restaurants you really want to try! To make your stay even more affordable, we offer specials throughout the year and the longer you stay, the more you save. There are also discounts for military, senior citizens, and repeat guests. We even offer free tickets to Gatlinburg area attractions, just for staying in one of our Gatlinburg rentals!
4. Close to All the Fun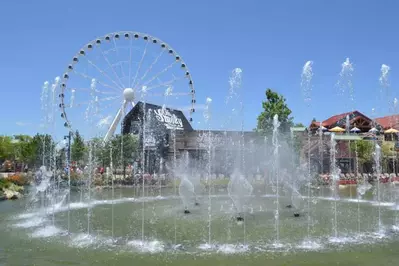 When you stay in one of our 3 bedroom cabins in Gatlinburg, you'll be close to all the fun! Take a trip to The Island in Pigeon Forge where there are tons of shops and restaurants waiting for you and a fountain show every 30 minutes. For another unique shopping experience, you can also stop by the Gatlinburg Arts and Crafts Community . This 8-mile loop features over 100 artists and craftsmen demonstrating their skills and selling one-of-a-kind items. You also won't be far from the Great Smoky Mountains National Park ,where you can hike and capture some amazing photos of the Smokies.
Check out all of our 3 bedroom cabins in Gatlinburg to find the perfect place for you and your group to stay. We look forward to seeing you!