Top 5 Smoky Mountains Hiking Trails You Have to Conquer in Your Lifetime
August 24, 2015
There is a total of 150 official Smoky Mountains hiking trails, each of which offers their own set of challenges and natural beauty. However, there are a few hiking trails in the national park we think you and your family or group should experience in your lifetime. Although none of the trails on our list are considered to be easy hikes, they do present you with some of the most stunning mountain views, unique geology, and incredible opportunities to create memories with your loved ones.
To discover all of our favorite challenging hiking trails, read below!
1. Mt. LeConte (Hard)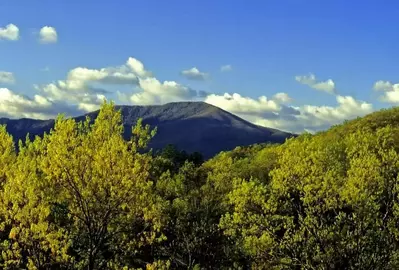 There are several different Smoky Mountains hiking trails you can take to get to the summit of Mt. LeConte. However, we want to focus on the trail that spurs from the Boulevard Trail near Newfound Gap.
In addition to adding a fulfilling challenge to your hiking adventure, hiking Mt. LeConte is almost like a right of passage in terms of notable hikes in the national park. Once you have conquered this trail, you will feel as if you can take on all of the other paths.
Don't forget to pack something to eat when you reach the top of the mountain! There are plenty of places for you and your loved ones to enjoy a relaxing picnic.
If you don't have room in your backpack for a snack, don't worry! You can pick up a picnic-style lunch at the clubhouse found at Mt. LeConte.
Trailhead Location: Newfound Gap
Total Distance: 15.6 miles, round trip
We love Charlies Bunion because it is as rewarding as it is challenging in terms of hiking experiences. With a total of 1,640-foot elevation gain, this is a considerably steep hike. However, the scenic views found once you reach the peak is unlike any other. You will feel as if you are walking along the tip of the mountains.
If you have a little energy left and want to extend your adventure when you visit this scenic hiking trail, we recommend you venture down the side trail found near the Boulevard Trail Junction. This trail will take you to The Jump-Off, one of the most scenic spots in the national park. This side trip is very much worth the additional one-mile round trip.
Charlies Bunion is one of the many Smoky Mountains hiking trails with a bit of comical history behind its name. Originally named Fodderstack, the trail was renamed after an abrasion on the foot of Charlie Conner, one of the early supporters for the national park.
Rumor has it, when Charlie took off his sock after reaching the summit of the trail, his hiking companion, Horace Kephart, said the bunion resembled the rocks found on the trail and promised to have it added to a government map. As we can tell, Horace kept his promise.
Trailhead Location: Newfound Gap
Total Distance: 8 miles, round trip
3. Mt. Cammerer (Hard)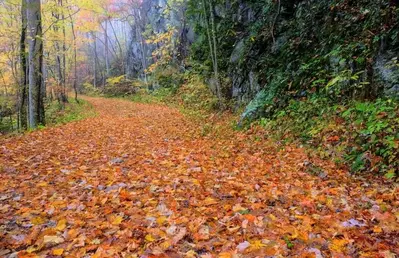 Located in the northernmost area of the national park, Mt. Cammerer is one of the most unique Smoky Mountains hiking trails. We love this trail because there is a ton of interesting landmarks found along the path, including a rustic fire tower from 1939.
Constructed from stone and glass, the fire tower was built by the hardworking volunteers from the CCC.
Along with a view of the fire tower, you and your family or group will also love the incredible scenic views found along this challenging hiking trail. Thanks to the fact that the trail is located along the edge of a slope in the mountain, you will have a clear view of the Pigeon River Gorge to enjoy during your trip. You will also have a clear view to Snowbird Mountain.
On a clear day, the views found along the Mt. Cammerer hiking trail are considered to be the best in the national park.
Trailhead Location: Greenbrier
Total Distance: 11.1 miles
The hike to Gregory Bald is one of the most popular strenuous Smoky Mountains hiking trails. Although this is not the easiest hike in the park, it is well worth the trip.
No matter what time of year you choose to visit, we guarantee you will not be disappointed in the natural beauty found along the Gregory Bald hiking trail. From panoramic views to brilliant wildflowers, the scenic views here are so stunning you have to see them to believe how amazing they are.
Make sure you leave plenty of room in your travel itinerary to properly enjoy this beautiful trail. It is not the quickest hike, and you will want to make sure you have plenty of time to enjoy a relaxing picnic when you reach the bald.
During your picnic, you will have commanding views of both Cades Cove and Fontana Lake below.
Trailhead Location: Cades Cove
Total Distance: 11.3 miles, round trip
5. Rocky Top (Hard)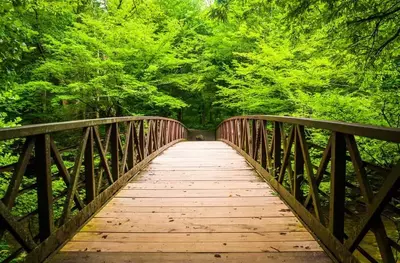 Last, but not least, we cannot talk about our favorite challenging Smoky Mountains hiking trails without talking about Rocky Top. Along this hike, you will pass several other notable landmarks in the park, including Spence Field that offers panoramic views of the three mountain summits that make up Thunderhead Mountain.
In addition to the beauty and adventure found along this hike, you may also know of the Rocky Top hiking trail from the popular song by Felice and Boudleaux Bryant with the same name of the trail. The lyrics to this song are now used by the University of Tennessee as the school's official fight song during sporting events.
The path to Rocky Top begins near the Cades Cove picnic area.
Trailhead Location: Cades Cove
Total Distance: 13.9 miles, round trip
If you enjoyed this, check out our blog about Things to Consider When Exploring Smoky Mountains Hiking Trails With Children.