Top 4 Unusual Sevierville TN Attractions You Can't Miss
September 10, 2023
If you're planning a trip to the Smoky Mountains soon, you've got to spend some time in the historic town of Sevierville. Along with a beautiful downtown area and easy access to all the surrounding Smokies' activities, Sevierville also has a few unique spots of its own. Here are the top 4 unusual Sevierville TN attractions that you can't miss:
1. NASCAR Speedpark
If you have the need for speed, you've come to the right place! NASCAR Speedpark in Sevierville is filled with adrenaline-pumping activities that your whole group will enjoy. Whether you're traveling with your family or a group of friends, you need to stop by this park. Start with a fast ride on their incredible go karts. Race your family and friends and see who can make it to the finish line first. After you've claimed victory on the track, head to the mini golf course and see if you can make that hole-in-one. Before you leave, don't forget to spend some time in the arcade winning fun prizes and playing games new and old!
2. Apple Barn and Cider Mill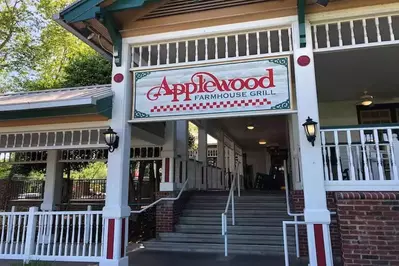 If you get hungry while you're exploring Sevierville TN attractions, head over to the Apple Barn and Cider Mill. While you can fill up your tummy at the Apple Barn Restaurant, you can also explore all the barn and mill have to offer. The general store sells a little bit of everything, ranging from candles to spices and cook books. You'll also find home decor and souvenirs that you can purchase and take home to your family and friends. The Apple Barn and Cider Mill is a great place to spend a relaxing afternoon in Sevierville!
3. The Adventure Park at Five Oaks
From horseback riding to ziplining, the Adventure Park at Five Oaks has it all! If you're looking for a new and exciting way to see the Smokies, this park is great for you and your group! Take a stroll through the woods on the back of a beautiful horse or swing through the trees on one of their 7 unique ziplines. If you're bringing little ones, try out the Tandem Zipline, where you can ride with your kids! Safety is their number one priority, so you can expect some training with one of their on-site experts to guide you through all the fun adventures at the park!
4. Forbidden Caverns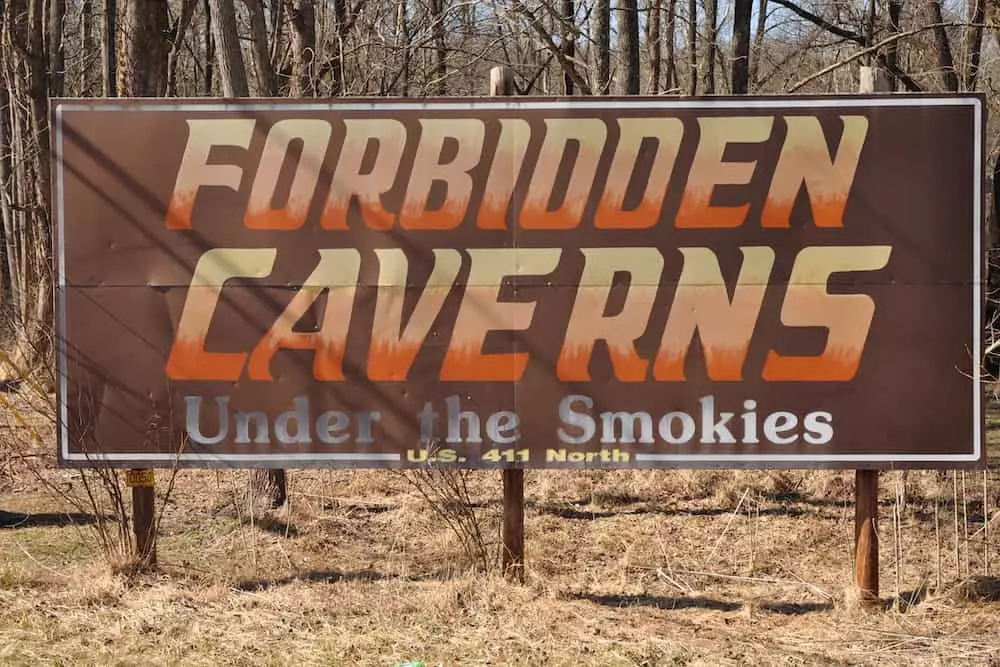 One of the most unique attractions in Sevierville is the Forbidden Caverns! Located within some hidden Smoky Mountain caves, these caverns are filled with beautiful formations, towering chimneys, multiple grottos and a clear stream. There are also special lighting effects to highlight a few of the awesome parts of these caves. A tour guide will lead you through the whole way, so don't stress about getting lost.
5. SkyLand Ranch
If you've never been to this one-of-a-kind attraction in Sevierville, then you have to plan a visit! Set on a 100-acre farm, SkyLand Ranch brings the perfect combination of relaxation and excitement to the area. Visitors can enjoy panoramic views of Sevierville and the Smoky Mountains, a scenic chairlift, miniature animals, gem mining, a BB gun shooting range, and so much more. Don't forget to bring your appetite either, because there are tasty food trucks and a bakery! It's also home to the longest mountain coaster in the Southeast, The Wild Stallion. There are endless opportunities for fun and adventure at SkyLand Ranch!
Now that you know a few of the most unusual Sevierville TN attractions, you can begin planning your trip to this awesome part of the Smokies. Want to know what else there is to do in the area and how you can save money when you visit? Check out our free attraction tickets we provide our guests!