4 Ways to Save Money When You Stay at our Cabins in the Smokies for Rent
August 20, 2016
Everyone loves to take a vacation now and then! When you stay with us, there are many ways to take a trip that's jam-packed with fun for everyone and doesn't break the bank. The Smoky Mountain area is a great choice for those looking to stay on budget during their vacation, so keep reading below for 4 great ways to curb your spending and create lasting memories during your stay in our cabins in the Smokies for rent:
1. Stay Close to Town
One benefit of staying at our cabins in the Smokies for rent is that they're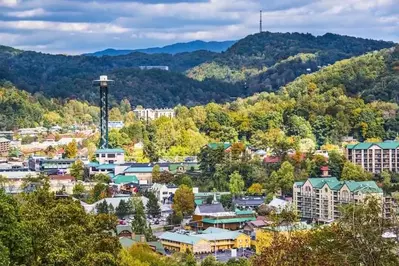 conveniently located throughout the Sevierville, Pigeon Forge and Gatlinburg areas, so depending on how you plan to spend your time during your stay, you can choose a cabin location that'll keep you centrally located to all that you want to see and do. Choosing a central cabin location will allow you to spend less money driving around town to visit attractions, as well as keep you closer for meals and snacks so you can save some cash there too!
2. Cook at Your Cabin
Speaking of food – it's likely one of the biggest expenses for vacationers. While it's great to go out as a group and have meals together, eating at restaurants can cause your budget to inflate rather quickly, especially if you're eating several meals out each day. Preparing meals at your cabin is a simple solution that will drastically decrease your spending and can actually be a lot of fun, too! Our cabins in the Smokies for rent all come with fully equipped kitchens where you can cook, serve and store food each day, helping you save a little green to spend where it really counts.
3. Free & Discounted Attraction Tickets
Here at Auntie Belh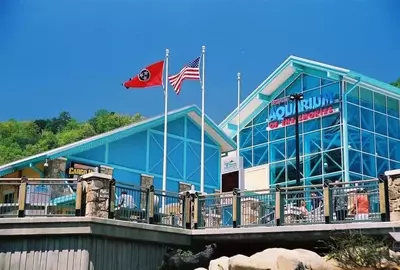 am's Cabin Rentals, we've got your back when it comes to keeping your vacation budget-friendly! When you book and stay at one of our cabins in the Smokies for rent, you'll receive our free Adventure Pass which offers you free attraction tickets to great venues like Ripley's Aquarium of the Smokies, WonderWorks indoor amusement park, the Hatfields & McCoy's Dinner Show and more! Be sure to check out the attractions covered by the Adventure Pass ahead of time so you can plan your itinerary in a way that gives you the most bang for your buck during your stay.
4. Specials
Last, but definitely not least, are rental specials. Savings range in amount depending on the particular special you qualify for when you book one of our cabins in the Smokies for rent, but they could save you as much as an entire night's stay! The important thing to remember is to be aware of the specials before you book because you must provide us with the promo code at the time of booking, it cannot be applied after the fact, and you'll definitely want to take advantage of the awesome savings!
Great vacations don't have to break the bank and with these 4 easy ways to save, you can rest assured that you'll have plenty of cash to go around for all of the things you are so excited to do while you're here! Check out all of our great cabins in the Smokies for rent and book your stay for a budget-friendly vacation, today!