3 Benefits To Our Money-Saving Pigeon Forge Attraction Packages
July 16, 2015
At Auntie Belham's we want to make sure that you get the most satisfaction out of your stay in any of our cabin rentals. Because we enjoy providing you with the best service and amenities, we also include Pigeon Forge attraction packages that include free Pigeon Forge attraction tickets for all of our cabin rental customers. You might be wondering what you have to do in order to receive this wonderful value, and there is no catch. Just book your next vacation in Pigeon Forge with us, and we will give you free Pigeon Forge attraction tickets via our Smoky Mountain Adventure Pass.
The Smoky Mountain Adventure Pass gives you one free adult admission ticket to some of the most well-known Pigeon Forge attractions available. You can also receive more free and discounted perks to other venues in Pigeon Forge that includes free ice cream and movie rentals. If you aren't sold on our Pigeon Forge attraction packages yet, check out the benefits of this great deal below.
1. Very Economical
What better reason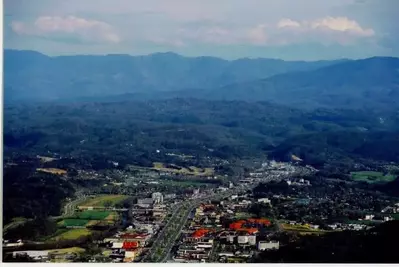 to be searching for Pigeon Forge attraction packages, than to save money, right? When you book one of our affordable Pigeon Forge cabins by Auntie Belham's, you can save money on our sterling cabin rentals versus other competitors alone, but why stop saving money there? Booking one of our cabins in Pigeon Forge is the easiest way for you to save money on all of the best entertainment in the area. Because you will receive one free attraction ticket to all of the Pigeon Forge attractions we pair with when using the Smoky Mountain Adventure pass, you have the opportunity to save tons of money, and all you have to do is book your cabin with us. You can save literally hundreds of dollars!
2. Plenty of Options For Attractions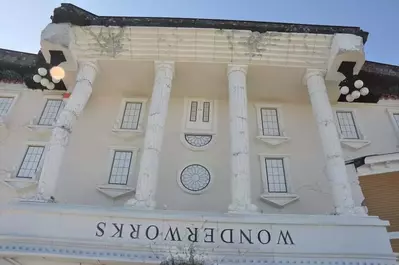 After you book your stay in one of our Pigeon Forge cabins and arrive at your vacation destination, you will begin to reap the full benefits of our Pigeon Forge attractions packages. You will be given one ticket per day with this free attraction tickets package during your visit to use at that specific attraction, however you have the ability to inform us which attraction you would like to visit on which day. Keep in mind that your tickets do expire daily. You will find there are plenty of options available for everyone of all ages in your group. Our free Pigeon Forge attraction tickets include: Ripley's Aquarium of the Smokies, WonderWorks, Titanic, Lumberjack Feud Dinner Show, Adventure Park Ziplines and so much more! You even have a free admission ticket to go white water rafting! Make sure you begin planning your Pigeon Forge vacation itinerary around all of these wonderful things you will get to do once booking your cabin with Auntie Belham's!
3. A Chance to Experience Something New
When you are offered all of these wonderful free tickets from our Pigeon Forge attractions packages you might hear about things to do in Pigeon Forge and the area you never knew about. Because we give you these awesome free attraction tickets, you might be inclined to try an attraction you haven't heard of before. All of the attractions and places in Pigeon Forge we provide perks for are very popular to visitors in the area, which means you might even find your new favorite Pigeon Forge attraction.
No matter what, we can guarantee you will have the time of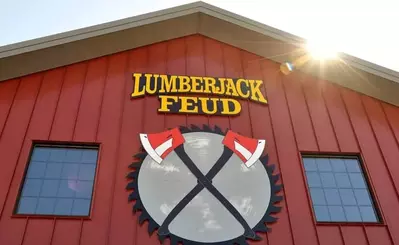 your life at any of these attractions. We include a Park Hopper Pass to Lazerport Fun Center, where the kids may find there next favorite game between laser tag, go cart racing, black light mini-golf and more. You will also find an adult ticket to the popular Country Tonite Music Show, where your country-loving family member will have an absolute blast. However, the Country Tonite Music Show has a little something for everyone between its dancing, singing, gospel, patriotism and side-splitting comedy, your whole group will stay happy and entertained. All of our tickets included in our Pigeon Forge attraction packages are family oriented, and are sure to give you a wonderful time.
Useful Tips For Pigeon Forge Attraction Packages: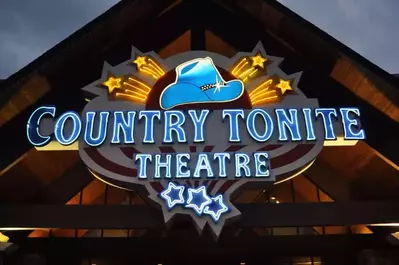 Schedule your reservation in advance.
Mornings are a busy booking time, especially early during the week.
When making reservations, make sure you have your ASI amenity card and credit card available.
Cancellations must be made 24 hours prior to your scheduled visit.
Contact us today, so you can be on your way to saving money with our cabin rentals and Pigeon Forge attraction packages as soon as possible.