5 of the Best Restaurants in Sevierville TN for Breakfast
April 20, 2022
When you're ready to start the day, you probably want to begin with a delicious breakfast! But where should you eat while you're on vacation? Luckily you have plenty of choices in the Smoky Mountains area, but we want to share some of our favorites with you. Check out these 5 best restaurants in Sevierville TN for breakfast:
1. Applewood Farmhouse Restaurant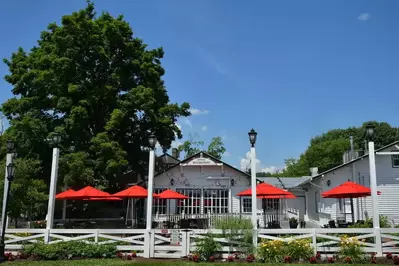 If you're looking for a true southern breakfast, there's no better place to go than Applewood Farmhouse Restaurant !This is a popular spot to grab a bite to eat before you head out on your adventure for the day. You will find all the classics, including pancakes, eggs cooked to order, bacon, ham, grits, biscuits, and more. A few unique items you won't find at other restaurants include apple julep, apple cinnamon muffins, apple fritters, and apple butter served with every meal!
2. Five Oaks Farm Kitchen
Five Oaks Farm Kitchen is one of the best restaurants in Sevierville TN for breakfast. You'll find a huge variety of foods to choose from. So if you're in the mood for something sweet, you can't go wrong with their humongous cinnamon roll, thick griddle cakes, or sweet french toast. If you'd prefer a savory meal to start the day, you'll find omelets stuffed with your choice of meat and veggies, southern casseroles, or classic breakfast platters. No matter what you order at Five Oaks, you won't leave hungry!
3. Flapjack's Pancake Cabin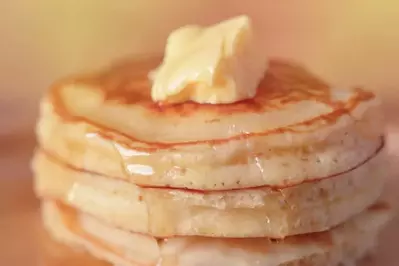 If your favorite breakfast dish is pancakes, then you'll want to visit Flapjack's Pancake Cabin at least one day during your trip! Of course, you can get a classic stack with just syrup and butter, or you can get a stack with fruit, chocolate chips, nuts, or try the signature sticky bun pancakes. You'll also find egg platters with your choice of breakfast meats like sausage, bacon, or ham. Flapjack's also has skillets, which are full of hashbrowns and your choice of toppings, like eggs, ham, peppers, onions, bacon, sausage, and more.
4. The Diner
Another one of the best restaurants in Sevierville TN for breakfast is The Diner . Modeled after a 1950s diner, this restaurant serves classic fare for breakfast. You can get a biscuit with bacon or sausage and egg. There's also pancakes, country ham, corned beef hash, hashbrowns, grits, bacon, and so much more to choose from. The Diner also has burritos and omelets stuffed with your favorite meats and veggies!
5. Elvira's Cafe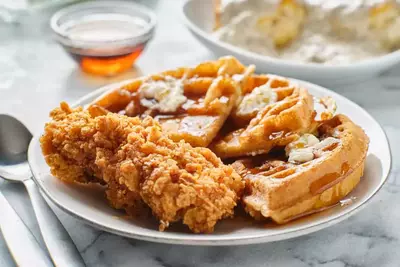 A hole-in-the-wall place to get breakfast in Sevierville is Elvira's Cafe . Hidden away from the hustle and bustle along Wears Valley Road, this eatery puts its own twist on breakfast foods. Get a stack of their hot cakes with berries, pecans, or chocolate chips. The Tennessee Haystack is an open faced biscuit topped with bacon, ham, eggs cooked to order, and homemade sausage gravy. You can also get pork tenderloin biscuits, chicken and waffles, a scrambler, and so much more. You may have a hard time deciding what you want to try at Elvira's!
These breakfast restaurants are just some of the places you'll want to try while you're in town. Don't miss out on these other restaurants in Sevierville TN you'll want to experience!
Now you know about the best restaurants in Sevierville TN for breakfast. There's no better way to start off every day of your vacation than with a hearty breakfast. Since you have an idea of where you might want to eat while you're on vacation, you just need to decide what you want to do when you stay with us! Look through our Smoky Mountain Adventure Pass to see which attractions you'll receive free tickets to when you stay with us!