Top 6 Hole-in-the-Wall Places to Eat in Sevierville TN
January 6, 2022
If you've visited the Smoky Mountains before, you've probably stopped by some of the most popular places to eat in Sevierville. These restaurants are popular for a reason, but sometimes you want to try a restaurant or two off the beaten path. At these types of eateries, you'll find incredible food to love! Here are the top 6 hole-in-the-wall places to eat in Sevierville TN:
When Southern barbeque starts calling your name, you should head to this hidden gem in Sevierville. Preacher's Smokehouse is a family run BBQ restaurant that provides homestyle meals in a friendly environment. Enjoy some of the best East Tennessee BBQ in a cozy atmosphere that will make you feel right at home. The menu includes pulled pork, pork tips, pork ribs, sandwiches, and various sides like their famous white chicken chili, mac n cheese, and potato salad. Be sure to save some room for their skillet bun for dessert!
2. Healthy Balance Meals
Healthy Balance Meals is a locally owned and operated place to eat in Sevierville TN where real food is crafted with love! Grab a quick bite to eat and know that every bite will make you feel good. Get a salad, such as the buffalo chicken or strawberry spinach chicken, or soup, like the turkey chili or soup of the week. They serve sandwiches, wraps, paninis, and burgers with a variety of proteins and veggies to choose from!
3. Thai Basil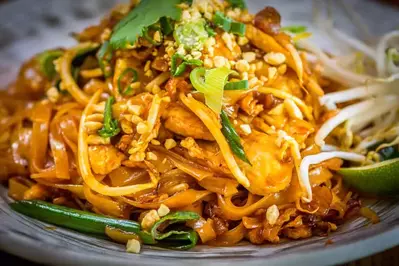 For visitors looking for a unique cuisine to try, you should eat at Thai Basil. Choose from pad thai, pad-see-ew, thai curry, or stir fry dishes. You can get your choice of protein, including chicken, salmon, shrimp, beef, or pork. Many dishes include vegetables and rice, and you can even get spring rolls or soup.
4. The Roaming Gnome Pub & Eatery
Another restaurant off the beaten path you'll want to try is The Roaming Gnome Pub & Eatery. This is the perfect place to go when you're looking for casual food and great beer. Start out with fried pickles, Irish boxies, or cheese logs. You can't go wrong with a classic burger topped with cheese and your favorite toppings, or you can try a reuben, the Gnomad sandwich, or Shepherd's pie.
5. El Paso Mexican Restaurant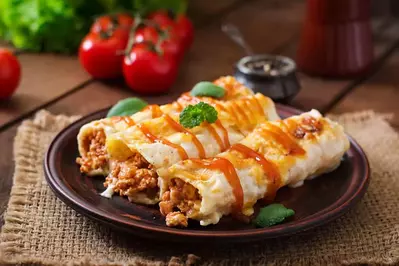 When you're craving your favorite Mexican dish, you should eat at El Paso Mexican Restaurant This place to eat in Sevierville TN has all of the classic Tex Mex dishes, including enchiladas covered in a variety of sauces, gooey quesadillas with cheese and meat, and sizzling hot fajitas served with onions and peppers. To go with your meal, you can look through their drink menu and get your favorite flavor of margarita or an ice cold beer!
6. Tomato Basil
Tomato Basil is another great hole-in-the-wall restaurant you should try while you're in town! Their authentic Italian cuisine includes a variety of pizza, calzone, pasta, sub, and salad options, plus appetizers like wings and garlic knots and desserts such as their cannoli and out-of-this-world s'more pizza! We especially recommend trying their unique bacon cheeseburger pizza and seafood lovers should try their delicious shrimp scampi.
You won't want to miss out on trying these hole-in-the-wall places to eat in Sevierville TN the next time you're in town! Since you have an idea of where you'd like to eat, you just need to decide what to do! Look through our Smoky Mountain Adventure Pass to see what deals you'll get on area attractions when you book one of our cabins!