4 Awesome Health Benefits of Taking a Smoky Mountain Vacation
August 18, 2020
When you spend a vacation in the Great Smoky Mountains, it can actually be beneficial to your health! After all, the Smokies provide the perfect opportunity to enjoy the great outdoors, with hundreds of scenic hiking trails, endless recreational opportunities and more! So grab your family and friends for a fabulous vacation that is not only fun, but good for your health! Here are just 4 awesome health benefits of taking a Smoky Mountain vacation:
1. Motivates You to Exercise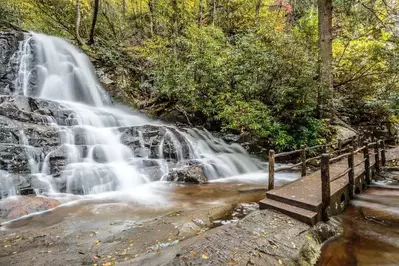 There is no doubt that a Smoky Mountain vacation motivates you to exercise because there are so many exciting places to explore! Be sure to plan at least one day hiking through the spectacular trails at the Great Smoky Mountains National Park , where you can experience beautiful wildflowers, fascinating historical structures and perhaps even some wildlife! There are trails for all skill levels, so be sure to bring the kids along for the fun!
2. Helps You Get Vitamin D
Whether you are hitting the trails at the National Park or strolling along the streets of downtown Gatlinburg, just being outdoors in the sunlight helps your body get some Vitamin D! This is not only important for your bones, blood cells and immune system, but it helps your body to absorb minerals such as calcium and phosphorus. You only need 5 to 15 minutes in the sunshine to enjoy these health benefits, so be sure to apply some sunscreen if you will be outside for longer periods of time!
3. Improves Your Sleep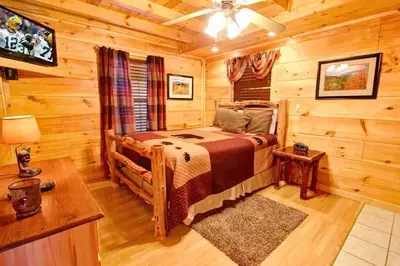 Another awesome health benefit of taking a Smoky Mountain vacation is that it improves your sleep! When you spend time outdoors in the Smokies, it helps to set or reset your normal sleep cycle. There's nothing like a busy day spent in the Smokies to help you get a full night's rest. After just a couple of nights on your vacation, you will feel completely rejuvenated!
4. Reduces Your Stress and Anxiety
If you have been feeling stressed out due to work, school or other aspects of daily life, now is the time to plan your getaway to the Smokies! A Smoky Mountain vacation helps to reduce your stress because the beautiful environment and sunlight helps to naturally elevate your levels of serotonin. As a result, you will find that you have more energy, feel more positive and be in a better mood!
Where to Stay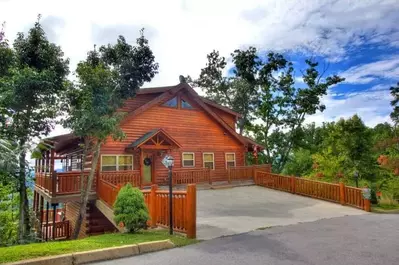 Take advantage of all these wonderful health benefits with a vacation at Auntie Belham's Cabin Rentals! Our affordable cabins are just minutes away from the Great Smoky Mountains National Park, downtown Gatlinburg, Patriot Park, The Island in Pigeon Forge and many other attractions where you can enjoy the great outdoors! We have cabins of all sizes to accommodate your needs, ranging from one bedroom cabins for a romantic getaway to 9 bedroom cabins for large groups. While staying with us, take advantage of a wide range of amenities, including private decks with scenic views, fully equipped kitchens, soothing hot tubs and much more!
Check out all of our cabins in Gatlinburg and Pigeon Forge today to plan the ultimate Smoky Mountain vacation! We look forward to seeing you soon at Auntie Belham's Cabin Rentals!