4 Unique Movie Attractions in the Smoky Mountains
February 25, 2019
If you ever wanted to experience the fantasy world of the movies where YOU are the star, now is your chance at some of the movie ride attractions in Gatlinburg and Pigeon Forge! You will be fully immersed into an environment where you will not only see the action on the screen, but experience the actual movement! Here are 4 unique attractions in the Smoky Mountains where you can take a virtual ride through the movies:
1. 4D Motion Ride at WonderWorks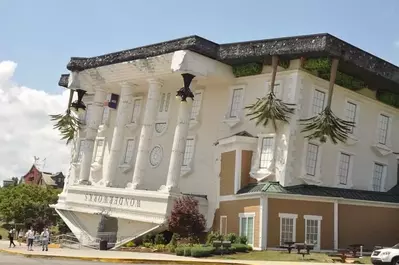 One of the best movie ride attractions in the Smoky Mountains is the 4D Motion Ride at WonderWorks ! After stepping into the 12 seat theater and strapping on your seatbelt, prepare for a one-of-a-kind experience that combines the magic of 3D with full-motion seating! While watching the movie, you will encounter everything from subtle vibrations to intense vibrations as you are virtually transported into the big screen action! The 4D Motion Ride is included in your general admission ticket to WonderWorks and features 3 movies on a rotating schedule throughout the season.
2. Ripley's Moving Theater
Hold on tight for a ride through the movies at Ripley's Moving Theater in downtown Gatlinburg! This state-of-the-art attraction features incredible digital effects, surround sound and motion seats to take you into a world of adventure! This is a fun activity for family members of all ages, but keep in mind it can get bumpy so expectant mothers and people with certain medical conditions are advised not to ride. Ripley's Movie Theater is just one of the many exciting Ripley's attractions throughout Gatlinburg, so you can purchase a single ticket or a combo pass that includes admission into multiple attractions.
3. 7D Dark Ride Adventure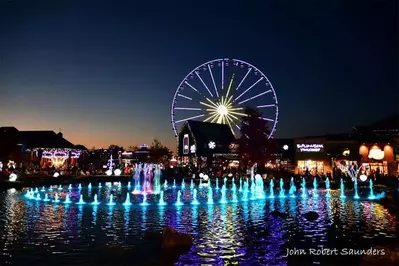 Another one of the awesome movie ride attractions in the Smoky Mountains is the 7D Dark Ride Adventure at The Island in Pigeon Forge! This is not only a motion simulator, but an interactive shooting game with 7 different dimensions including wind, sound and movement! After joining your room of fellow adventurers, slip on your special action glasses, get your trigger finger ready and prepare to be a point scoring hero! The only ride restrictions are that you must be at least 40 inches to participate, and the maximum weight limit is 300 pounds per person. If you happen to be in Gatlinburg, there is also another 7D Dark Ride Adventure location at 903 Parkway.
4. Castle of Chaos
The Castle of Chaos is a thrilling 5D motion theater that is one of 3 attractions in the Castle on the Hill, which is located just behind the Hollywood Wax Museum in Pigeon Forge. While seated in the theater, you will be equipped with 3D goggles and a laser blaster to compete with other riders for the highest score! At the end of the movie, a screenshot shows each person's final tally to see who is the champion! There are two theaters at the Castle of Chaos, so you can pick the storyline of your choice or even try them both!
These are some pretty cool things to do in the area. Want to know about even more unique attractions? Here are the top unique things to do in Gatlinburg and Pigeon Forge! Check out all of our cabins in Gatlinburg and Pigeon Forge today to plan your vacation near these unique movie attractions in the Smoky Mountains! We hope to see you soon at Auntie Belham's Cabin Rentals!