3 Great Reasons to Stay in Our Romantic 1 Bedroom Cabins in Gatlinburg TN
April 25, 2016
If you've been searching for the perfect weekend getaway for you and your sweetheart, we've got just the place! Our romantic 1 bedroom cabins in Gatlinburg TN are the ideal location to spend some time disconnecting from reality and reconnecting with the person you love! Spend your time exploring the city or soaking in the tub, either way we promise you a wonderful weekend you'll remember forever!
1. Reconnect with Each Other
When life gets hectic it can be hard to find time to spend nurturing your relationship. At our romantic 1 bedroom cabins in Gatlinburg TN, we make sure you have everything you'll need to spend your whole trip falling in love all over again! There's nothing more romantic than spending all evening soaking in a private hot tub while admiring the bright mountain stars. And when you're ready to come inside, curl up together on your comfortable couch and spend all night watching movies or warming up in front of a roaring fire.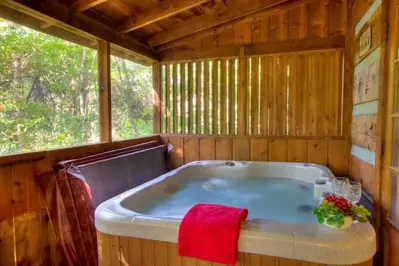 Our adorable cabin Sweet Seclusion is the ultimate when it comes to a romantic retreat! The king bed will make it easy to sleep in as late as you want, and the jacuzzi tub will help you both relax your muscles at the end of a fun-filled day. And be sure to take in the Smoky Mountain views from the outdoor swing!
2. Experience New Things
Another great reason to stay in our romantic 1 bedroom cabins in Gatlinburg TN is that you and your sweetie will get to experience all sorts of new and exciting things together! Gatlinburg TN has dozens of local shops, delicious restaurants and one-of-a-kind adventures to enjoy.
Have you ever gotten the opportunity to see an act that has been voted "Show of the Year", "Entertainer of the Year" and "Magician of the Year"? We recommend spending an evening seeing 'Darren Romeo: Magic Beyond Belief' for a breathtaking evening of illusions like you've never seen before!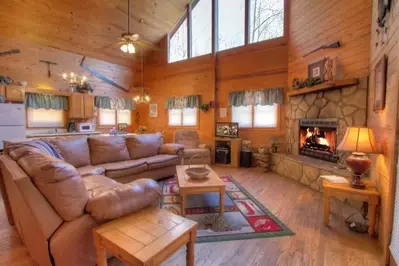 Have you ever explored the Arts and Crafts Community in Gatlinburg, TN? This is an 8-mile loop filled with the largest group of independent artisans in North America! From quilts and baskets to pottery and photography, you'll be amazed by the local treasures you'll find! And when you stay at our cabin Arrowhead, you'll be only minutes away from this wonderful community. Don't miss out on these romantic things to do in Gatlinburg and Pigeon Forge for couples too!
3. Get the Most out of Your Budget
Not only are our romantic 1 bedroom cabins in Gatlinburg TN perfect for a special weekend away, they're also friendly on your wallet! We want you to enjoy your vacation without having to stress about money, so we've come up with several ways to help you save!
We always have a large list of Gatlinburg cabin specials to make sure you're getting the most out of your vacation budget. From percentages off your stay to getting a night for free, we've got all the great deals to make your trip wonderful as well as affordable!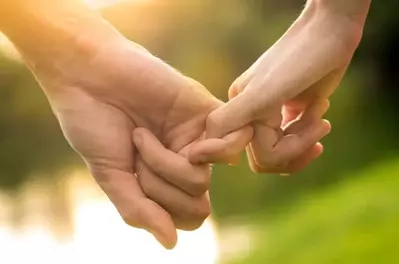 And because we want you to experience all of the fun things Gatlinburg TN has to offer, we have all sorts of free attraction tickets waiting for you! From restaurants, to shows and even adventurous attractions, we've got dozens of adventure passes to ensure you pack your trip full of fun!
Now that you're more ready than ever to book a trip for you and your honey, browse our romantic 1 bedroom cabins in Gatlinburg TN and pick the one that is just right for you!