4 Reasons Why You Should Visit WonderWorks in Pigeon Forge
August 9, 2019
If you've never been to WonderWorks in Pigeon Forge, you have to go the next time you stay with us! There are so many fun things you can do, from interactive exhibits to laser tag. Everyone in your group will have fun no matter how old they are. Check out these 4 reasons why you should visit WonderWorks in Pigeon Forge:
1. It's Interactive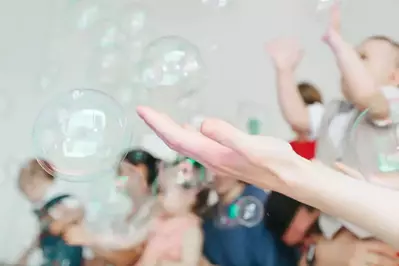 Almost all of the exhibits at WonderWorks in Pigeon Forge are interactive. As soon as you walk in the building, you'll get to participate in all the fun! To get to the Wonder Zones, you'll walk through an Inversion Tunnel. Then you'll see the Natural Disasters Wonder Zone where you can feel an earthquake measuring 5.3 on the Richter scale and 71 MPH winds from a hurricane. In the Physical Challenges zone ,you can lay on a bed of nails and create all kinds of bubbles in the Bubble Lab. Small children will have the best time in the Imagination Lab stomping aliens and playing with gears. You get to play in all of these areas and participate in a variety of activities!
2. Fun for Everyone
It doesn't matter how young or old you are—you will have a blast visiting WonderWorks in Pigeon Forge! The activities and exhibits you get to experience at WonderWorks are great for small children to grandparents. Anyone can see how cold the water was the night the Titanic sank. Create your own song in the Light and Sound Wonder Zone on the giant piano. The Far Out Art Gallery is great for everyone too. You'll see works of art that will make you question what you're seeing and some of them you won't be able to believe!
3. Variety of Activities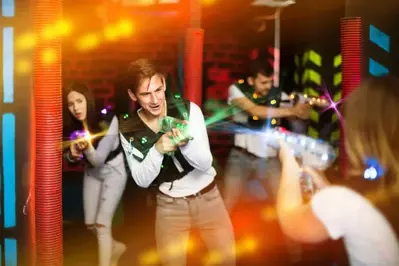 You will have a variety of things to do at WonderWorks in Pigeon Forge. Throughout the 6 Wonder Zones, you'll have so many activities everyone will love. Sit in the Mercury space capsule to see what it's like. Experience a virtual roller coaster and ride the Xtreme 360 bikes to test your physical ability. In addition to the Wonder Zones, you can play games of laser tag with your family. Brave heights on the indoor blacklight ropes course . And, you can even watch a live magic show to keep the fun going!
4. Kids Will Learn
Not only will your kids have a ton of fun at WonderWorks in Pigeon Forge, they will also learn! At all of the activities in the Wonder Zones, science facts accompany the fun. While they get to do experiments and experience different things, they will also be learning how things work. If they already love science, this will be a great place to take them. If they aren't into science, maybe bringing them to WonderWorks will spark an interest they never knew was there!
WonderWorks in Pigeon Forge is a great place for families and groups of kids to go for a ton of fun. They will keep begging to go back! Looking for other fun things you can do with your family? Check out these free attractions you have access to when you stay in one of our cabins!