5 Under the Radar Smoky Mountains Attractions You Need to Visit This Year
September 9, 2015
There are hundreds of fun and exciting Smoky Mountains attractions for you and your family to choose from when you visit the area. So many in fact, it may be hard to narrow your search down to just a few during your trip. This wide variety also makes it hard to discover new attractions for your family or group to discover when you are here.
That is why we have put together a list of all of our favorite Smoky Mountains attractions that are a little off the beaten path. None of these amusements are found directly on the Parkway. However, by no means are they a long drive away. In fact, you may be surprised by just how many of these attractions are hiding just around the corner from your usual favorite spots.
1. Smoky Mountain Alpine Coaster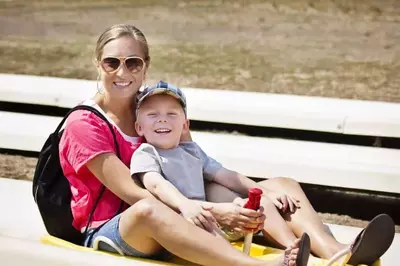 You have probably already experienced all the daring roller coasters at Dollywood, but have you allowed yourself to visit the Smoky Mountain Alpine Coaster yet? What makes this ride one of our favorite Smoky Mountains attractions is it combines all the fun and excitement of riding a roller coaster with an enjoyable experience of witnessing the scenic beauty of our area.
The way it works is you sit in a cart and it takes you all the way to the top of the ride. From there, you will coast down a series of twists, bends, dips, and corkscrews that make for an extremely enjoyable experience.
Just down the road from the Smoky Mountain Alpine Coaster, Goats on the Roof is another fun and memorable Smoky Mountains attractions which offer its own version of a mountain coaster. There is also a unique twist to a petting zoo found there that sticks true to the amusement name with having goats on the roof of the building you and your family or group can pedal up food to the animals on a stationary bike.
Although you cannot actually pet the goats, this does make for a unique experience for you and your loved ones to share.
When you are done playing with the goats, we encourage you to take a step inside and explore the festive gift shop this attraction offers. Filled with shirts, gifts, trinkets, snacks, and anything else you need to remember your experience, we promise you will have a ton of fun strolling through this store before heading to your next adventure.
Explore the Smokies in a whole new way, and mode of transportation, by water! Smoky Mountain Outdoors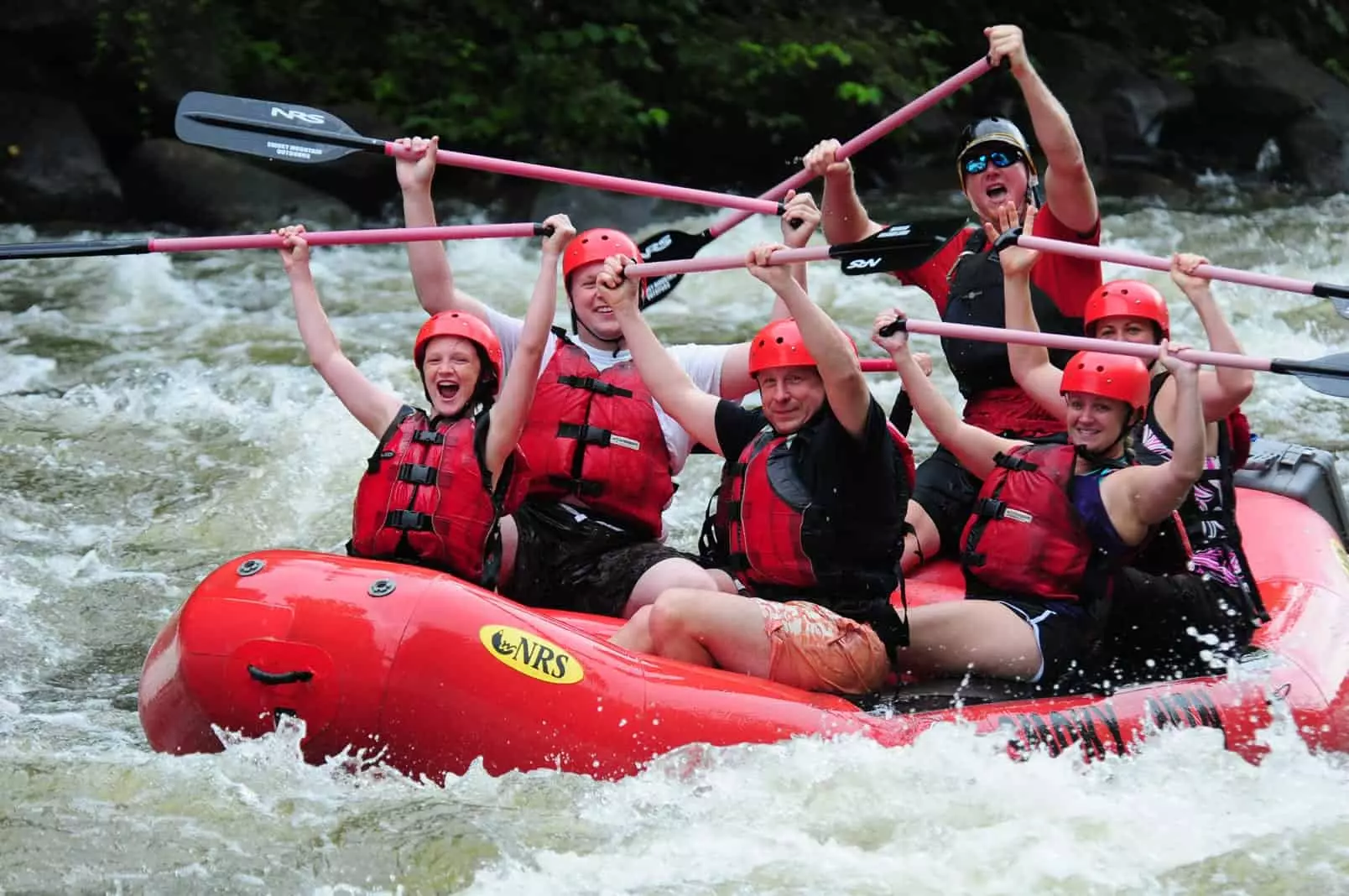 is a white water rafting company located not far from Gatlinburg. You'll have the unique opportunity to travel down the Pigeon River while seeing beautiful sights and experiencing the force that water can have.
Raft guides are present for every raft taken down river. The guides' number one concern is your safety. However, they are all incredibly knowledgeable people about the Smoky Mountains and many other topics, plus they often have great jokes and stories to share! This is a great bonding experience for a family, friends, church group, and even co-workers!
With so many daring adventures now on your list of new Smoky Mountains attractions to check out, you may want to slow down your vacation a little bit and enjoy a peaceful stroll through the national park with the friendly folks at A Walk in the Woods . What makes this experience unique is it allows you and your loved ones to take a relaxing guided hike through the woods with an experienced guide.
In addition to a guided hike, you can also choose to enjoy one of the many backpacking adventures or informational seminars the attraction offers. The best part is they will help you plan your adventure, every step of the way.
5. Forbidden Caverns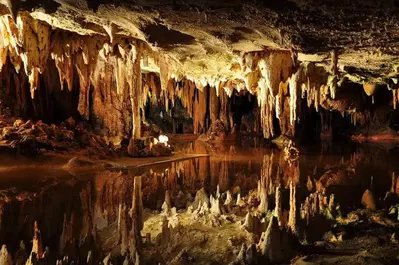 Last, but not least, we want to introduce you to Forbidden Caverns . Although this is still one of the more popular Smoky Mountains attractions, we still consider it to be one of the ones off the beaten path because it so different from other amusements in the area. Here, you and your family or group are invited to walk underground into one of the many caverns found in the area and see firsthand several interesting geological formations that took millions of years to form.
Other unique sites found during your tour of the cave include an old moonshine still, natural chimneys, crystal clear stream, and more! The best part are the knowledgeable tour guides who join your on your exploration and will be more than happy to tell you all about the history of the area.
If you're looking for more unique things to do in Gatlinburg and Pigeon Forge, click here!
For even more fun and exciting things to do during your next vacation to the area, check the list of all the Smoky Mountains attractions we offer free tickets to just for staying with us.