4 Gatlinburg Museums Your Family Will Want to See
February 4, 2022
While you're visiting Gatlinburg, you may be trying to find some fun activities you can enjoy with your family. There are plenty of family friendly attractions in the area, and some of the best are museums! You can learn and have fun at the same time when you visit them. Check out these 4 Gatlinburg museums your family will want to see:
1. Hollywood Star Cars Museum
A popular museum families love visiting while they're in Gatlinburg is the Hollywood Star Cars Museum . Go on a self-guided tour through the building and find all kinds of vehicles from your favorite movies and TV shows. You'll find over 40 cars from various films, including several from the Fast and Furious franchise, as well as a few Batmobiles and The General Lee from Dukes of Hazzard. Each car has a plaque that explains where it is from, and every vehicle you see is an authentic vehicle that was used in the movie or TV show it is from. While you can't sit in all the cars, you are able to take photos with some for an extra fee! Adults and kids will have a blast exploring Hollywood Star Cars!
2. Gatlinburg Pinball Museum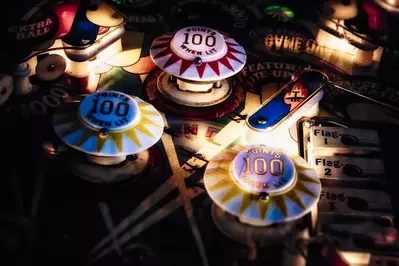 If you have gamers in the family, then you have to take them to the Gatlinburg Pinball Museum This Gatlinburg museum isn't like most of the other ones you can visit, because you don't just have to look at the vintage games lining the walls. You actually can play them! There are several old-school pinball machines you can play, and your admission to the museum covers the cost of playing the games. In addition to pinball, you can play more modern games in the museum as well. Adults will love finding their favorite games from their childhood and sharing them with their kids at the Gatlinburg Pinball Museum!
3. Ripley's Believe It or Not Odditorium
A unique place you'll want to take your family is Ripley's Believe It or Not Odditorium . This attraction is full of weird and wacky items, people, animals, and exhibits you'll have to see to believe! With over 500 exhibits and artifacts, you can spend quite a bit of time walking through the museum to learn about all kinds of oddities. Look for the Mexican vampire woman covered in tattoos and piercings. You'll also find visual illusions that will have you questioning how they are done, and there are plenty of interactive things for everyone to enjoy!
4. Salt and Pepper Shaker Museum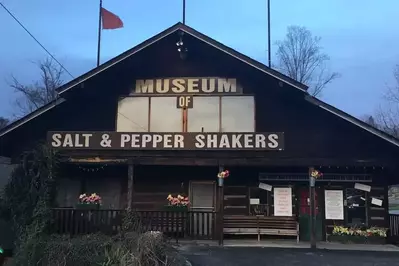 A truly unusual Gatlinburg museum is the Salt and Pepper Shaker Museum This unusual attraction was started because the owners kept collecting salt and pepper shakers until their collection outgrew their home! They opened the museum to share with the public, and you will find all kinds of shakers in a variety of sizes, shapes, materials, and ages! Admission is extremely affordable, and it goes towards a purchase in the gift shop, where you can pick out your own unique salt and pepper shakers to take home. Your family will be talking about the Salt and Pepper Shaker Museum for years to come!
These Gatlinburg museums are a great way to spend time with your family on your trip. Want to know how else you can enjoy your trip when you stay with us? Look through the Smoky Mountain Adventure Pass you'll receive when you book one of our cabins to find all kinds of free attraction tickets!