Top 3 Reasons to Spend New Year's Eve in Our Cabins in Gatlinburg
December 26, 2017
Start the new year off right when you spend in in our cabins in Gatlinburg. We've suggested great ways to celebrate New Year's Eve in Gatlinburg, including celebrating right in your cabin! If you're looking for a low-key celebration with family and close friends, you can't go wrong spending New Year's in a cabin in the middle of the Smoky Mountains. Here are the top 3 reasons to spend New Year's Eve in our cabins in Gatlinburg:
There are many incredible celebrations happening around the world on New Year's Eve. If you're trying to avoid the cold and stay indoors, you can catch all the excitement on your large-screen TV! Many of our cabins feature large-screen cable TVs that will be the perfect way to capture the ball drop in Times Square, and other New Year's Eve events! You can curl up in front of the fireplace with your loved ones and watch the celebrations unfold from the warmth of the indoors. What could get better than that?
2. Plenty of Entertainment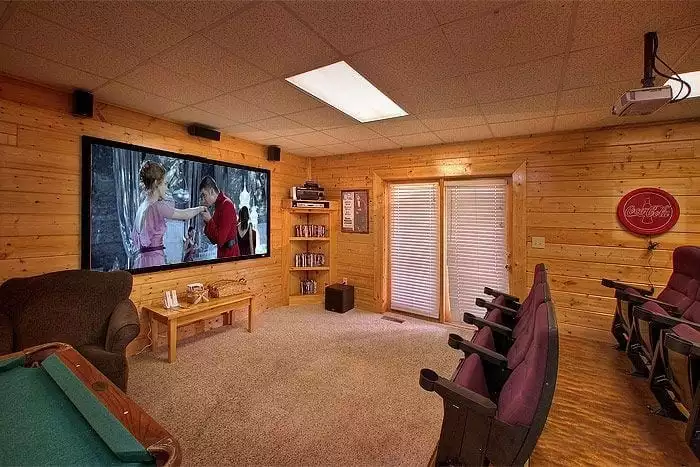 If you want to have fun but don't feel like hitting the town, there's plenty of entertainment right inside your cabin! We offer cabins with home theaters, so you can ring in the new year by watching your favorite films! Plan a movie marathon of all your favorite films from the past year and get your popcorn ready for a low-key night everyone will love. We also have large group cabins available that are filled with entertainment for you and your friends on New Year's. Book one of cabins, like the All-American, where you can challenge your friends to a game of air hockey, ping pong or foosball! There are also cabins with pop-a-shot basketball games and sit-down video arcades. You'll never run out of things to do, and you can set your own schedule for the night. Time flies when you're having fun, so the night is sure to go by quickly!
3. Pet Friendly Cabins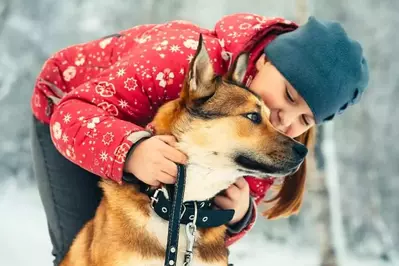 We know that pets are part of the family, and we truly believe that a dog is a man's best friend. When you stay in one of our pet friendly cabin rentals , you can ring in the new year with your favorite furry friend by your side! It'll be the perfect way to spend New Year's Eve in a cabin rental in Gatlinburg. Cuddle with your dog in front of the fire while you watch the ball drop on TV, or take him for a walk around the cabin to catch a glimpse of the fireworks in the sky when the clock strikes midnight. The next day, you can start the new year off right by taking your pet for a hike through the mountains on the Gatlinburg Trail and enjoying the beauty of the Smoky Mountains with each other.
There are plenty of ways to celebrate the new year, but the best option by far is spending New Year's Eve in one of our cabins rentals in Gatlinburg. You're guaranteed to have a relaxing evening full of fun! Find the perfect cabin for your stay and plan your New Year's trip today.