What to Pack for a Winter Vacation in the Smoky Mountains
December 3, 2021
Winter is one of the best times to visit the Smoky Mountains! If you have the chance to visit Gatlinburg in December, you can see Winterfest and millions of twinkling Christmas lights. During the other winter months, go for a hike to see gorgeous views of mountains covered in snow and frozen waterfalls or curl up in one of our cozy cabins. Cold weather may make it harder to choose what you should pack for your vacation, so we've decided to take this time and help families figure out what they need to prepare for their winter vacation! Here are all the things you will need to pack for a cabin winter vacation in the Smoky Mountains:
1. Layers, Layers, and Layers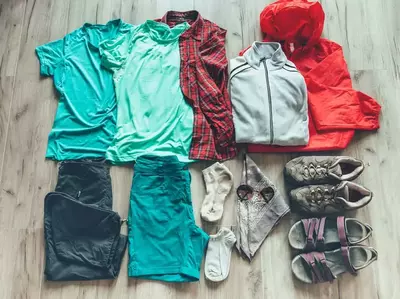 Winter weather is best known for its frigid breeze and piercing winds. However, if you remember to pack an extra layer or two for each of your outfits, you and your family can easily avoid this discomfort. Not to mention, if you plan on hiking in the Smoky Mountains this winter, you want to keep in mind that the temperatures will drop an average of 3.5 degrees Fahrenheit for every 1,000 feet you gain in elevation. Layers are the most important thing to remember when wondering what to wear in Gatlinburg in December, January and February. Please keep in mind, in addition to an extra jacket and long-sleeve shirt, layers also include wearing a hat, gloves, a scarf and anything else you can pack to keep yourself covered and protected from the cold weather.
Our favorite layering items include:
Thermal underwear
Cardigans/button-ups
Jeans
Solid color short-sleeved shirts
Leggings
Light jacket
Sweaters
Winter coat
2. Thick vs. Thin Socks
At first thought, you may think that the thicker your socks are the more likely they are to keep your feet warm. However, thin socks made of dry-fit material are actually your best bet. You see, thick socks are great when you are walking around, but because they are usually made of wool or cotton, these socks take forever to dry once they are wet. The dry-fit material not only is a good way to trap heat in, but it is water resistant to keep your feet comfortable while you are walking, hiking, or playing in the snow. Besides, the thinner material will have an easier time fitting into your shoes than thick socks would. Plus, when you visit the Smoky Mountains in winter, you're going to want to explore, whether it's walking through downtown Gatlinburg or going for a hike. The right pair of socks and shoes make it easier to get around!
3. Sunscreen and Chapstick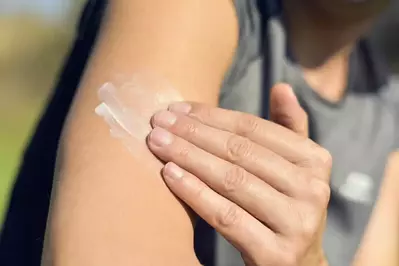 Although the sun doesn't feel hot when you step outside, the UV rays can still have an effect on you as you walk around, especially in the higher elevations or if there is snow on the ground. Make sure you and your family stay protected during your winter vacation in the Smoky Mountains by applying a layer or two of sunscreen to your face before you spend the day exploring the area. It is equally important to toss a tube or two of chapstick into your bag. Not only are chapped lips painful and inconvenient, they will help you prevent your lips from drying out due to the cold winds.
4. Good Walking Shoes
Speaking of what to wear on your feet while walking around, a good pair of walking shoes or hiking boots is a must for your winter vacation in the Smoky Mountains. Not only will they help keep you comfortable while you spend the day on your feet, but they are also a good way to keep you warm and dry. Good walking shoes are also important if you plan on going winter hiking in the Smoky Mountains.
Here are a few tips on what to look for in a good pair of walking shoes:
Sturdiness
Arch support
Water resistant
Slip resistant
Light on lacing
Dark colored to hide stains
5. Bathing Suit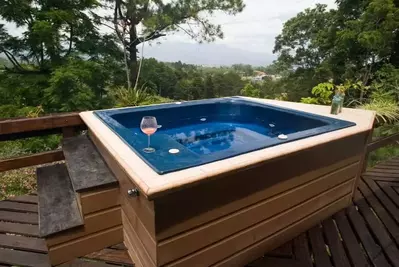 We know what you are thinking: "Why should I bring my bathing suit if it's going to be cold outside?" The trick here is to remember that many of our spacious Pigeon Forge and Gatlinburg cabin rentals come equipped with an outdoor hot tub. A bathing suit should be at the top of your winter cabin packing list. The perfect way to warm up after a long day exploring the Smoky Mountains, these outdoor tubs are also a great way to unwind and relax during your winter vacation. Besides, unless you want to jump in with your clothes on, we suggest packing a swimsuit!
Since you have a better idea of what you should pack when you come to the Smoky Mountains in the winter, you're ready to start planning your trip! Check out our cabins in Pigeon Forge and Gatlinburg and book one today for your winter vacation in the Smoky Mountains!