Why Choose A Secluded Gatlinburg Cabin Rental For Your Next Vacation?
March 18, 2015
Make this vacation one to remember by picking a rental that can do the most for your family in terms of providing space for you all to create new long-lasting memories. That is why we suggest guests consider staying inside one of our spacious secluded Gatlinburg cabin rentals during their vacation.
Perks of Staying in a Secluded Gatlinburg Cabin Rental
Privacy
The biggest perk about staying in a secluded Gatlinburg cabin rental is the high level of privacy you and your family will be able to enjoy during your stay. With our secluded cabins, you don't have to worry about feeling crowded with your neighbors, feel as if you have to stay quiet for fear of being too loud or having your scenic view blocked by another rental.
Instead, inside these cabins you and your family will be able to unwind and relax in peace throughout your vacation.
Exclusive Amenities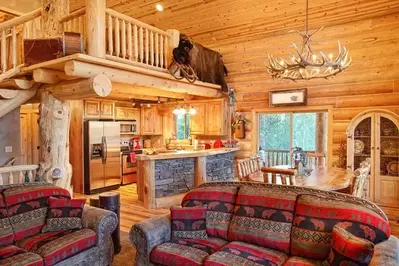 What we love most about cabin rentals for family and group vacations in Gatlinburg and the Smoky Mountains is that they offer their guests their own private vacation home during their stay. Unlike hotels or condos, cabins offer nearly everything a traveler's home does and even tosses in a few upgraded amenities, including outdoor hot tubs, home theater rooms, fireplaces, private decks, and more!
To browse through all of the exclusive amenities our cabins offer, be sure to click the Cabin Rentals tab at the top of our page and discover all of the spacious cabins we offer families and guests.
Value
There is no denying the value that families add to their vacation when they choose to rent a Gatlinburg cabin rental. Not only does renting a cabin help you save money by giving you a chance to cook your own meals and travel with more guests, but it also helps create a more welcoming and comforting atmosphere that you can't find in any other vacation rentals.
If you add in the benefit of staying in a secluded Gatlinburg cabin rental, families are also adding in the value of a breathtaking wooded or mountain view to enjoy throughout their stay. Not only does this give you a relaxing place to unwind after a fun day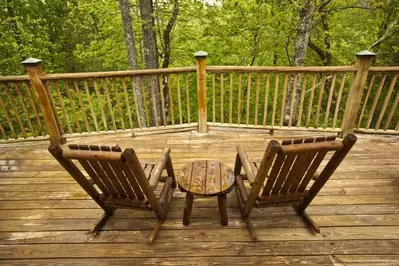 exploring the Smokies, but it also gives you a breathtaking view to enjoy as your sip on your morning cup of coffee or a refreshing glass of wine at the day's end.
Less Packing Needed
We all love vacations, but we all also hate packing for vacations. Not only does it take time to map out each of your outfits, your kids' outfits and anything your pet may need during your stay, but you also have to unpack all of that stuff once you return home again.
However, you can wave goodbye to this headache by choosing to stay inside one of our cabins thanks to the fact that many of these rentals come with their own washer and dryer set.
Click here to learn more about our Gatlinburg vacation packing tips.
Pet and Kid Friendly
Does your dog love to visit the Smoky Mountains as much as you do? If so, then you will be happy to know that they are more than welcome to join your and your family during your next vacation thanks to the fact that many of our secluded Gatlinburg cabins are pet-friendly as well. This means that not only will you save money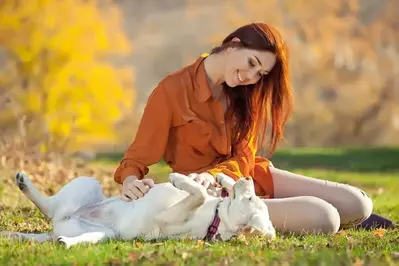 on pet boarding fees, but it will also give you a chance to experience the Smokies from a whole new perspective, through the eyes of your pet.
For parents, our secluded Gatlinburg cabin rentals are great because they offer hours of entertainment for your kids to enjoy as you relax. From pool tables to arcade games to high-speed internet access, there is no doubt that your kids will find something fun to occupy themselves during any downtime in your itinerary.
To book one of our secluded Gatlinburg cabin rentals for your family's next vacation in the Smoky Mountains, be sure to browse through all of our relaxing rentals on our website today! Not only will you be able to find all of our spacious and secluded rentals, but you will be able to find which of our cabins is right for you by using our advanced search options.
If you have any questions during the reservation process, feel free to give our vacation experts a call at the number above! They will be more than happy to answer any and all questions you and your family may have.