Why a Solo Vacation to 1 Bedroom Cabins in Pigeon Forge is the Perfect Way to Unwind
August 17, 2017
A solo vacation may sound a little different than what you're used to, but after you've experienced the beauty and nature of the mountains from our 1 bedroom cabins in Pigeon Forge, you will want to take a solo vacation more often.
Seclusion
The best way to unwind is to be in a nice, quiet spot. Our 1 bedroom cabins in Pigeon Forge can offer you the perfect place to have the privacy and seclusion you need. Secluded cabins are a great way to find peace of mind, and a great way to center yourself too. With the peaceful setting, you could try meditating, which has a lot of health benefits, or relax with that best seller you've been wanting to read. Even better, you could just admire the scenery around you since you will be staying in the middle of what we think are the most beautiful mountains in the country!
Free Attraction Tickets
W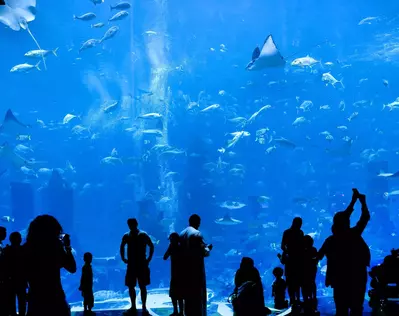 hen you stay with us in any of our Gatlinburg or Pigeon Forge cabins, you will get free attraction tickets to some of the best things to do in the Smokies. Our Smoky Mountain Adventure Pass will be one of the best ways to save money on a solo vacation. These free attraction tickets are a great way to spend time in town without spending extra money. You will receive an adult admission or meal, depending on where you go, for each attraction per paid night of your stay. Visiting these attractions by yourself is another great way to unwind and experience new things at your own pace.
Beautiful Scenery
The Great Smoky Mountains are known for their beauty and their easily accessible location to a majority of the population in the continental United States. Since our 1 bedroom cabins in Pigeon Forge are so close to the Great Smoky Mountains National Park, you can easily take as many trips as you want to visit the mountains and hike the various trails in the park. There are plenty of beautiful sights in town too. If you want a breathtaking view of Pigeon Forge, consider visiting the Great Smoky Mountain Wheel at The Island to see the city from a bird's eye view.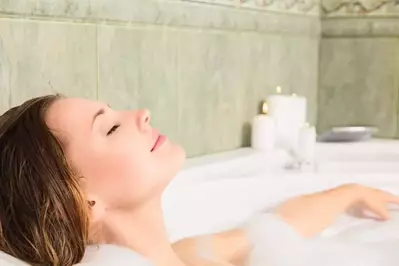 Me Time
A 1 bedroom cabin in Pigeon Forge is also the perfect opportunity to just get some much needed "Me Time." This could be anything from just lounging around the cabin watching TV or going into town to explore and see the sights. There are plenty of ways you can pamper yourself, like getting a much needed massage from Smoky Mountain Massage . You can also visit different restaurants that you've been wanting to try, like the Local Goat Tavern in what used to be the O'Charley's building on the Parkway. On a solo vacation, the possibilities are truly endless because the decision on where to eat or what to do is completely up to you!
Start planning your getaway to one of our 1 bedroom cabins in Pigeon Forge today and enjoy your solo vacation to the Smokies!