What To Do in Gatlinburg For an Awesome Vacation
September 21, 2020
Bordering the Great Smoky Mountains National Park, Gatlinburg is a resort destination located in Sevier County, Tennessee, that offers a wealth of activities, from shopping to skiing. If you are looking for ideas of what to do in Gatlinburg you will find a wide variety of options. Here are some of our recommendations for what to do in Gatlinburg for an awesome vacation:
1. Go Skiing at Ober Gatlinburg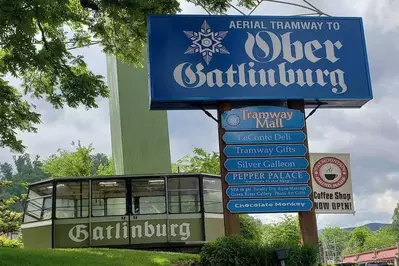 With eight ski trails and three chair lifts, Ober Gatlinburg is packed with fun for all ages. Open year round, Ober Mountain is a favorite destination location for visitors for the many activities offered, such as skiing, snow tubing, ice skating and a carousel. The resort is easily accessible by road or gondola from the city. Whether you're an expert on the slopes or a beginner, you'll have a blast at Ober!
2. Explore Ripley's Aquarium
Over 10,000 sea creatures inhabit Ripley's Aquarium of the Smokies . Visitors can explore the Shark Lagoon with the 13-foot sharks, the Tropical Rainforest with piranhas and poison dart frogs, and the Penguin Playhouse where visitors crawl through clear tunnels surrounded by swimming penguins. Sign your kids up for one of their educational and fun camps or attend one of their interactive upcoming events! Ripley's is a fan-favorite in Gatlinburg that everyone in the family will love!
3. Ride One-of-a-Kind Coasters at Dollywood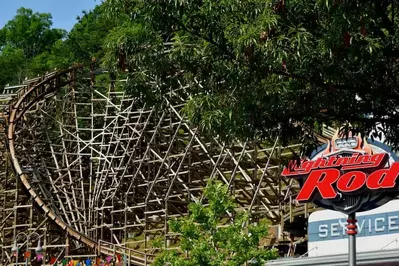 Named for famous country singer Dolly Parton, Dollywood offers thrilling roller coasters, such as The Wild Eagle, Lightnin' Rod, and Tennessee Tornado. From 20 story high drops to speeds over 70 miles per hour, these roller coasters fulfill every adrenaline junkies' need for speed. From loops, turns, drops, and more, you'll keep coming back for more of these thrilling rides! If you aren't a roller coaster lover, don't worry! Dollywood has plenty of rides and events for you too!
4. Step Into History at the Hollywood Star Cars Museum
Take a trip through Hollywood automobile history in the Hollywood Star Cars Museum . The museum houses more than 40 cars from movies and hit shows, such as the Fast and the Furious, the Love Bug and Gone in 60 Seconds. There are also various cars owned by world famous celebrities like Michael Jackson, Mike Tyson, and Dolly Parton! Take the hour-long tour of the museum and sit in some of Hollywood's most iconic vehicles.
5. Find Some Good Eats and Treats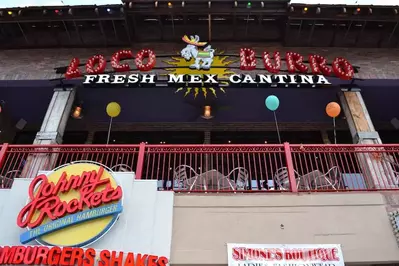 When planning what to do in Gatlinburg, you have to take some time to enjoy the shopping and dining. Stroll through downtown Gatlinburg and The Village streets to find art, pottery, crafts, jewelry and treats. Afterward, stop into one of the many restaurants for everything from romantic ambiance at the Melting Pot to family fare at Loco Burro .
6. Go Hiking in the Great Smokey Mountains National Park
The Great Smoky Mountains National Park offers picnicking, fishing, birdwatching, horseback riding, hiking, camping and scenic drives. With more than 800 miles of trail to choose from, families can take leisurely strolls on paved trails, or venture on more intense hikes on paths-less-traveled. Embrace your inner adventurer at America's most visited national park!
Now that you know what to do in Gatlinburg on your next trip to the Smokies, you can start planning your best vacation yet! If you're looking for something different to do in Gatlinburg, check out other area events and explore all your options! We look forward to seeing you!