4 Reasons to Stay in Our Affordable Cabins in Gatlinburg TN
May 3, 2023
While everyone enjoys a nice vacation, sometimes it can be quite expensive to take one. That is not something you will have to worry about when you stay at a cheap Gatlinburg cabin. We have cabins that are cheap in price but rich in quality! We offer many ways for you to make the most out of your trip while also saving money. Here are 4 reasons why you should stay in our affordable cabins in Gatlinburg TN:
1. Unbelievable Scenery
Have you ever heard the saying a view that money can't buy? Although the view of the Smoky Mountains are incredible, you can experience them when you stay at one of our cabins. There is nothing more relaxing than starting your morning off with a cup of tea or coffee while you sit out on the balcony and listen to the sounds of nature outside of a Gatlinburg cabin with a river view. If you are a real early bird, you can catch one of the most amazing sunrises without ever leaving your cabin! A stay in one of our affordable cabins in Gatlinburg TN is the perfect way to enjoy a relaxing vacation.
2. Plenty of Savings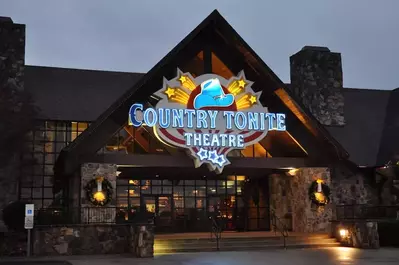 You may be wondering what makes our cabins so affordable. Well, there are a few ways that we can help you create your dream vacation, while also saving a little cash. The first way is with our amazing cabin specials. Everyone knows that the most expensive part of a vacation is lodging. With our deals, we can help you save some money on your "home away from home." The specials page on our website is constantly updated to include bigger and better savings, so be sure to check it out when you are ready to book your cabin. In addition to saving money on your cabin, we also provide our guests with free tickets to some of the best Smoky Mountain attractions. With our Smoky Mountain Adventure Pass, you will be provided one free admission for each day you stay with us! The longer you stay, the more you save. If you want to save big on your next vacation, our cabins in Gatlinburg are the way to go!
3. Amazing Amenities
It is a common misconception that if you pay less for a place to stay, you will not be given the luxury of having amenities at your cabin. That is not the case when you choose a cheap Gatlinburg cabin from Auntie Belham's Cabin Rentals. We offer cabins with all types of special features, including jacuzzi tubs, home theaters, pool access, and so much more! We also offer different size cabins so you can bring whoever you want along for the ride. They range from one bedroom all the way up to 9 bedrooms that sleep up to 40 people! We even have pet friendly cabins available so you can bring your dog too. No matter what kind of amenity you are looking for in a cabin, we have just the place to stay the next time you visit the Smokies.
4. Great Location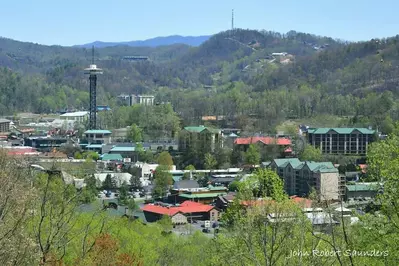 It's no secret that Gatlinburg is full of amazing restaurants and attractions, not to mention all the beautiful shops. When you stay at one of our cabins, you will be able to access all the area has to offer without having to travel long distances. There are also plenty of activities to check out just down the road in Pigeon Forge. If you want to stay closer to that area, we offer cabins that will put you just minutes away from the main Parkway. Plus, with the money you save on your cabin, you will have more to spend on entertainment!
Explore Our Affordable Cabins in Gatlinburg TN
Now that you know why you should stay in one of our affordable cabins in Gatlinburg TN, all you have to do is start planning your trip. Browse through all of our Gatlinburg TN cabin rentals to find the perfect one for your family! We hope to see you soon!